This beautiful young lady was one of my first clients when starting my photography business 4 years ago (you can check out her first session here).  She needed some head shots to use when applying for college (I can't believe she's graduating from high school already!) so I had the pleasure of once again having her in my home studio.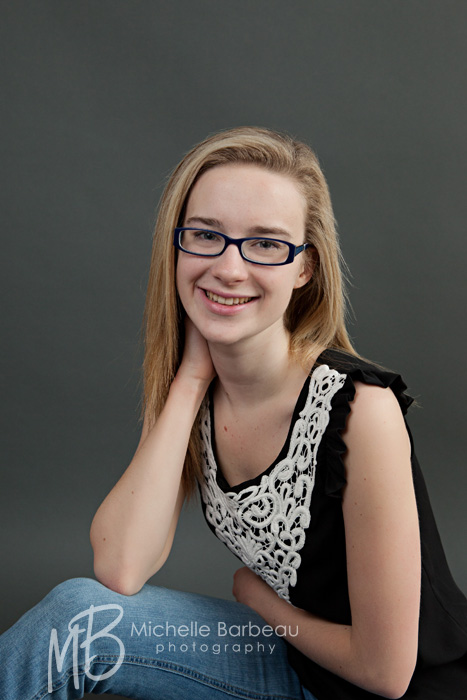 Good luck in college next year "Miss E"!
Headshots
If you're in need of a headshot for your business, school application or if you just want a professional looking photograph for your LinkedIn or Facebook page then feel free to contact me at michelle@barbeau.net to set up a session that is right for you.  Sessions can be done at my home studio or if you prefer a more natural outdoor background for your photo, I offer outdoor photos at a location of your choosing (I can make some suggestions of some beautiful locations in the Ottawa area).    I'm also available to do headshots at your place of work, this is especially beneficial if you have several people at your business that are in need of a headshot.