I had a few spare moments before my daughter's soccer game last week so thought it would be fun to pick up my camera and document what my crazy kids were up to.  Here are 15 photos taken in a period of 15 minutes.
First I found the boys wrestling by the front door then their wrestling somehow moved upstairs (I think it was because I told my human son to put some socks on) and it turned into a sock stealing match.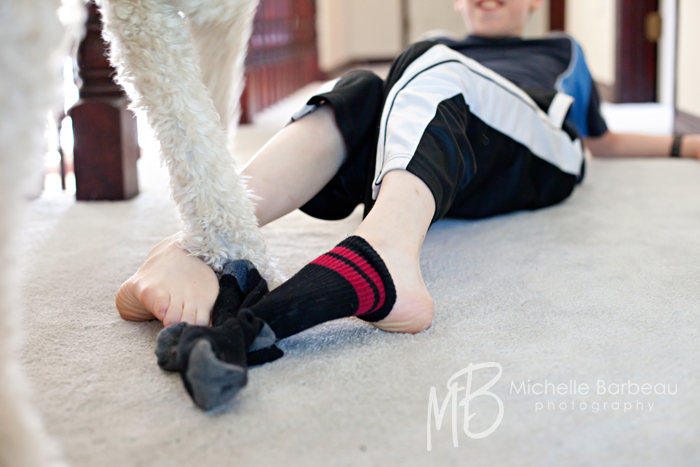 my daughter came over to see what all the commotion was and to give Buddy some cuddles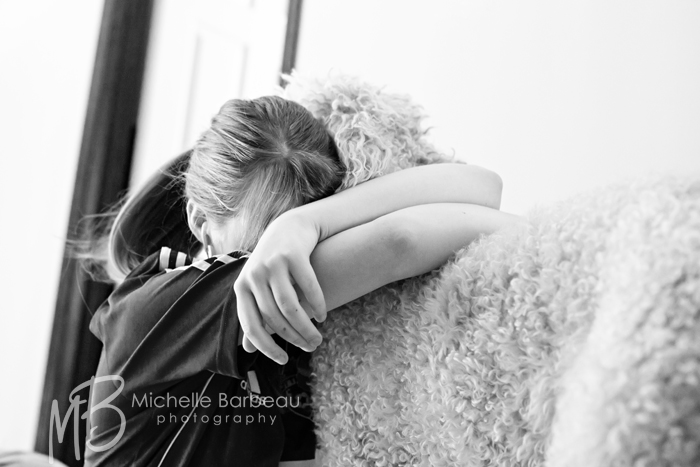 suddenly a tiger snuck up on them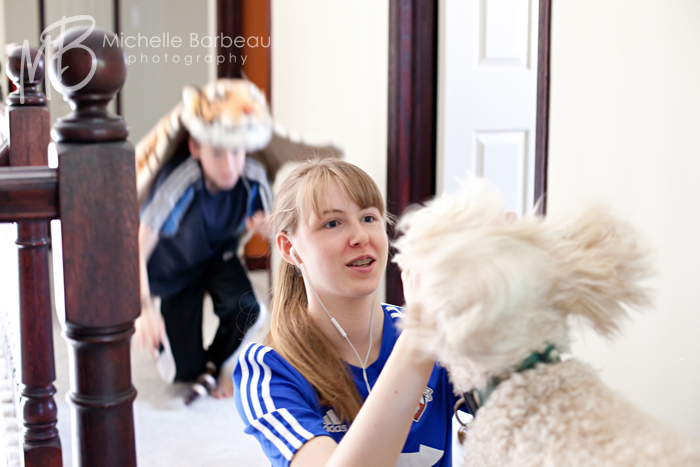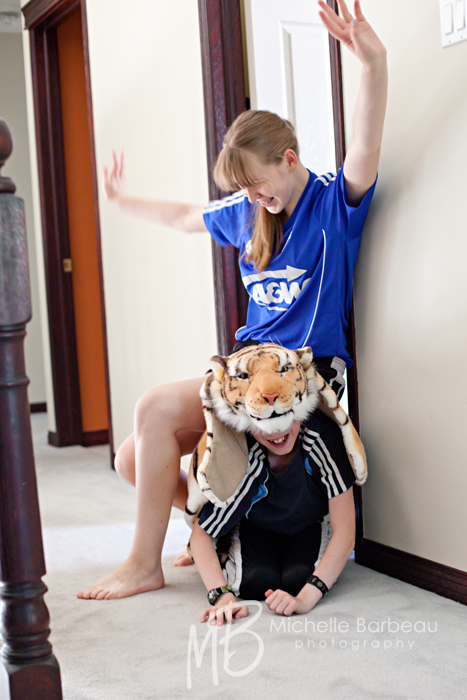 a little more wrestling went on this time between brother and sister then it moved to my bedroom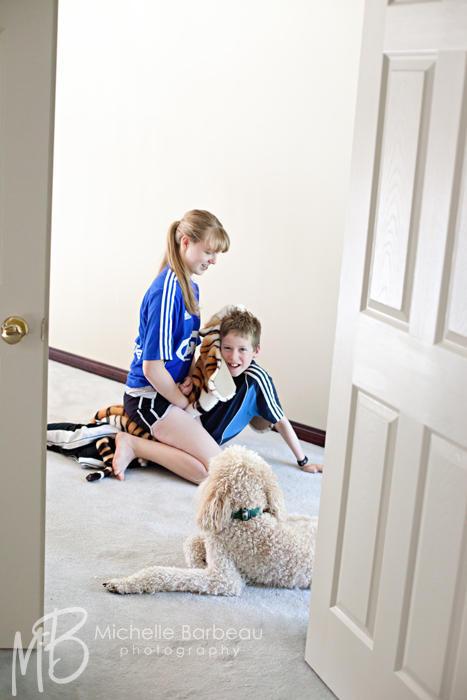 my daughter is obsessed with K-pop so a little singing & dancing to K-pop broke out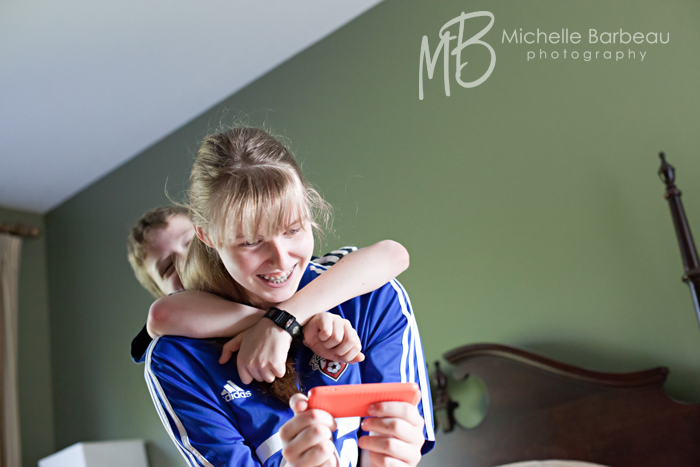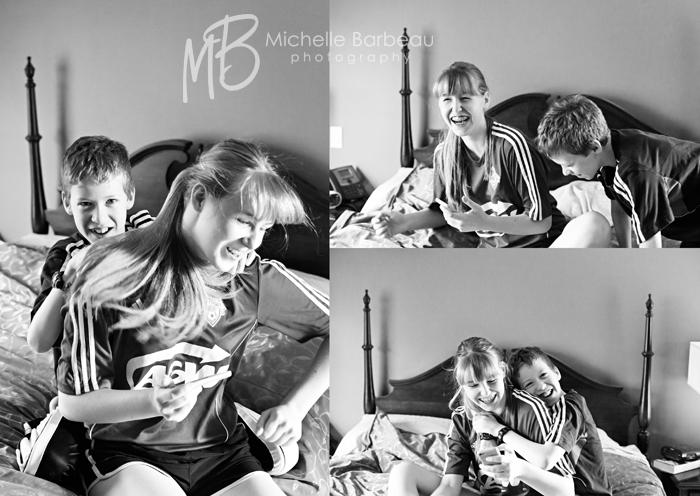 we were left with an exhausted boy…good thing it wasn't his night for soccer!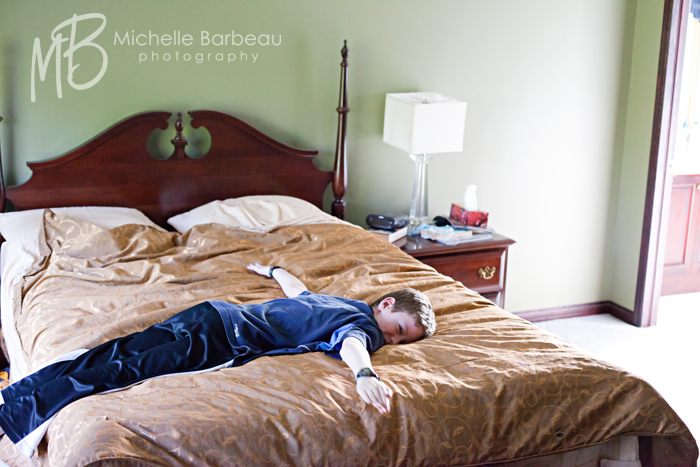 Hope you enjoyed this little peek into my family's life!  🙂  I absolutely love the way the photos turned out, it really shows how all my kids are at this moment in time (and how well they have actually been getting along lately…I think it has something to do with their mutual like of K-pop)
Michelle
Professional family photographer  in the Ottawa and surrounding areas