The 15th was the beginning of the Victoria Day long weekend so i've decided to do a long weekend edition this month.
We went up to my in-law's cottage for the weekend and had a wonderful time!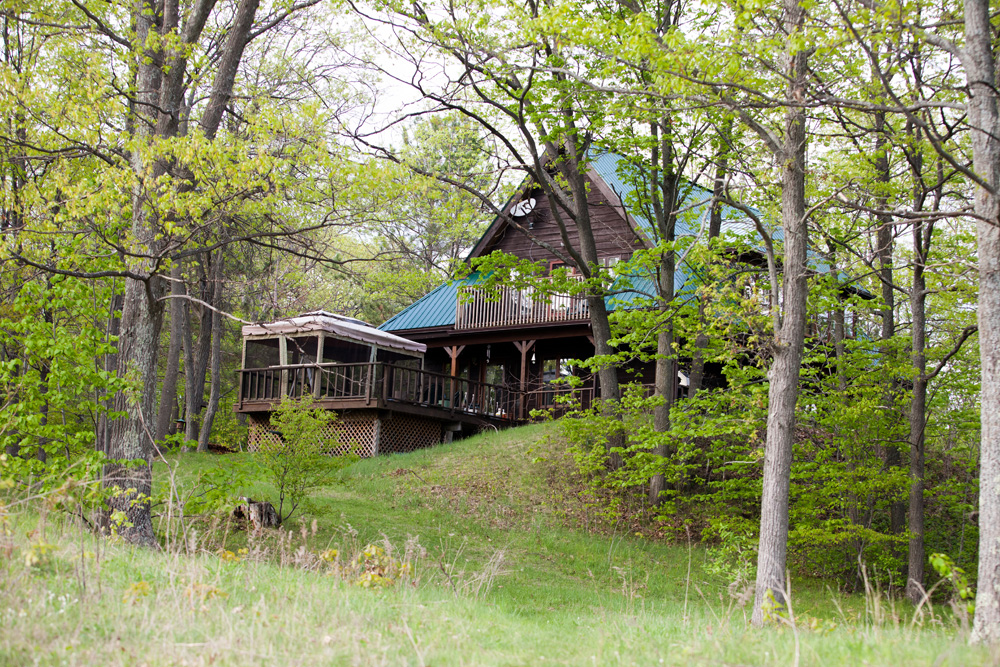 I absolutely love this place.  It's so relaxing there and the scenery is beautiful (the cottage is on 2 different lakes, one in the back of the cottage and one in the front plus a dam and waterfall between the 2 lakes…it's amazing)!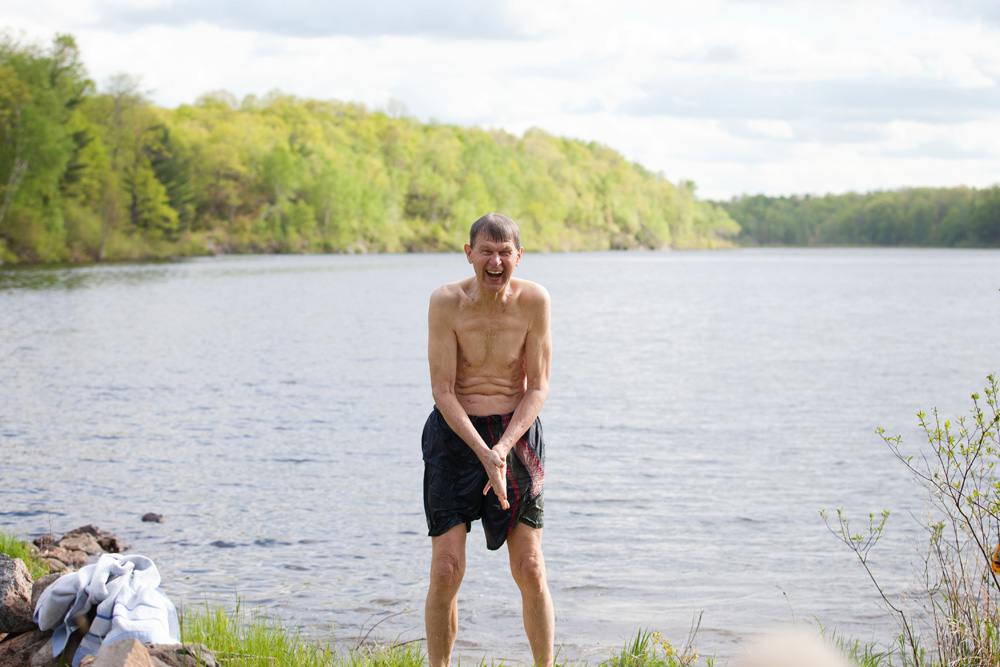 my Father-in-law wanted to go for a swim so convinced my son to go with him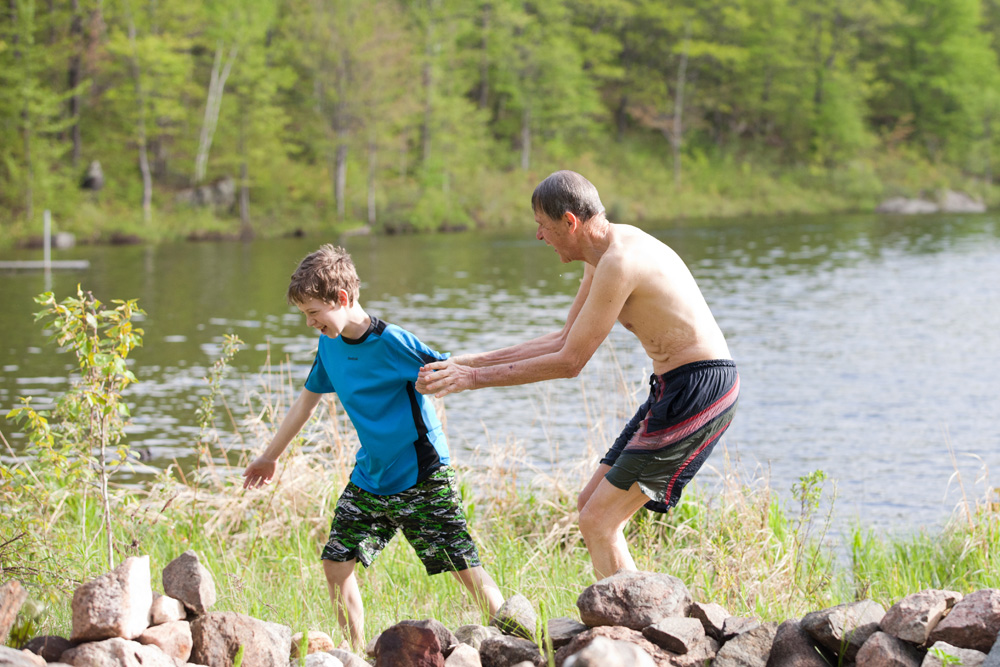 The water was cold (there was ice on it not that long ago) so he needed a little help getting in the water!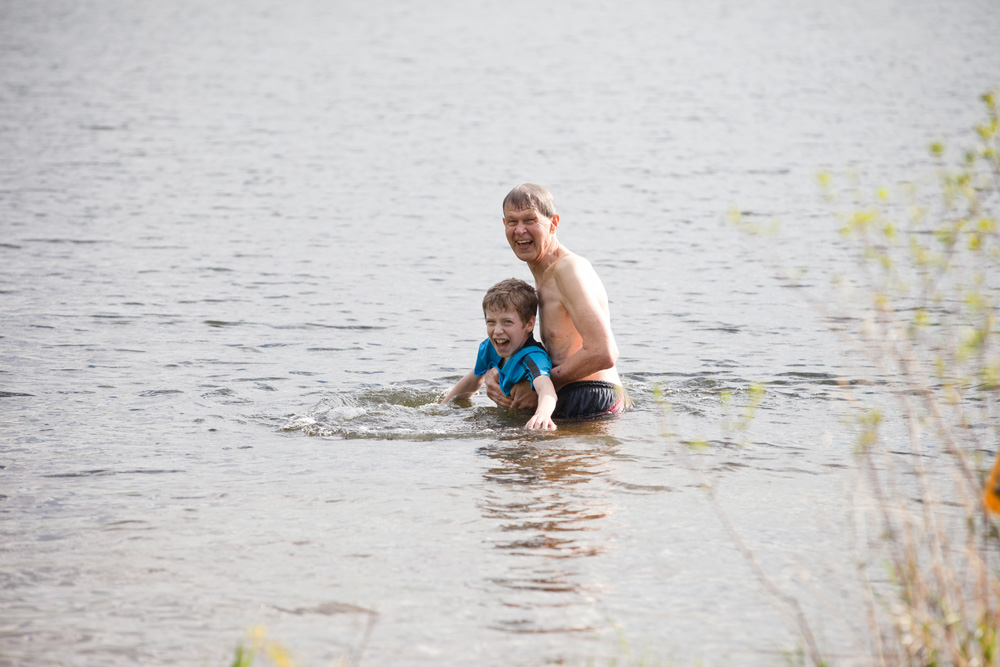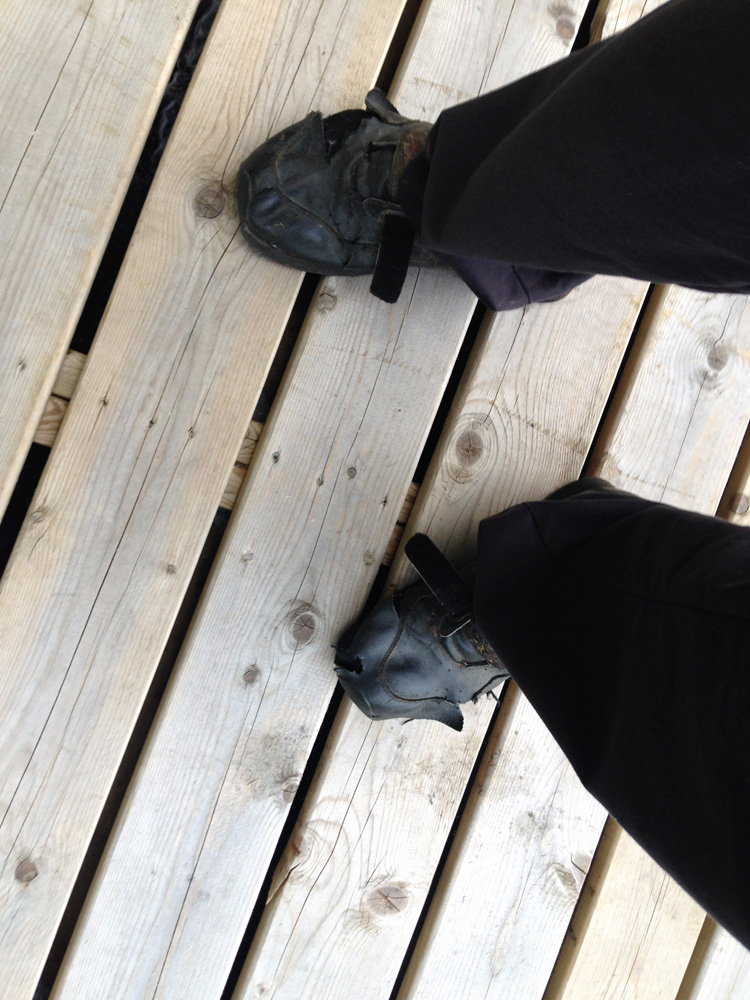 my Father-in-law is known for his "cottage wardrobe"!  I'm not quite sure how he can walk around in these shoes, they are barely being help together anymore.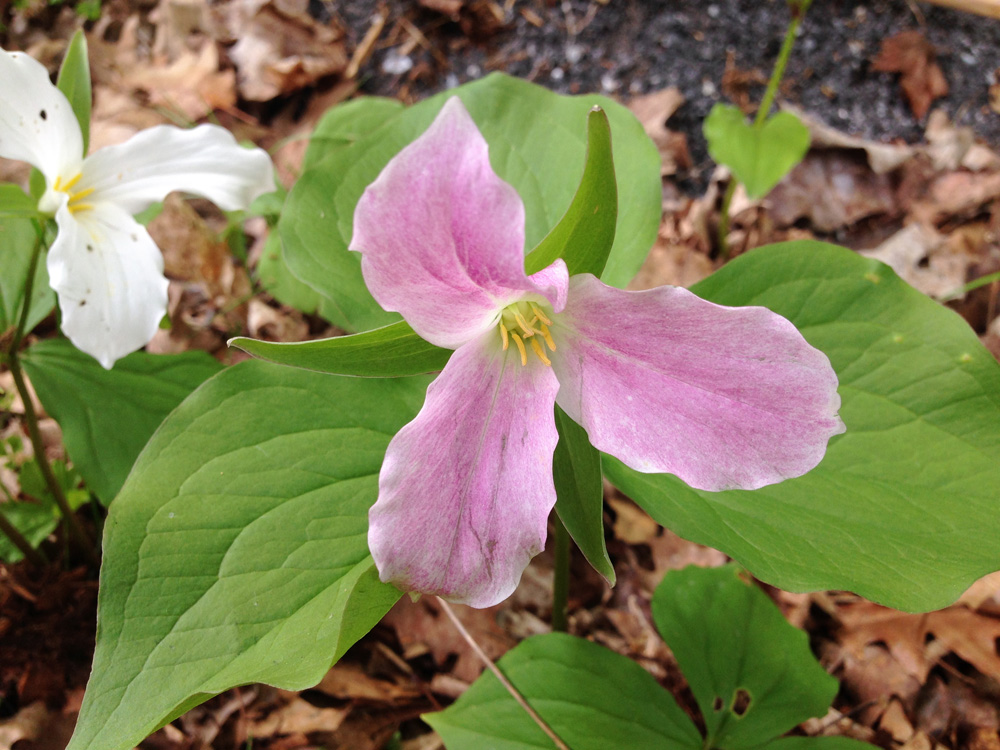 The trilliums were in full bloom at the cottage, my favourite are the pink ones!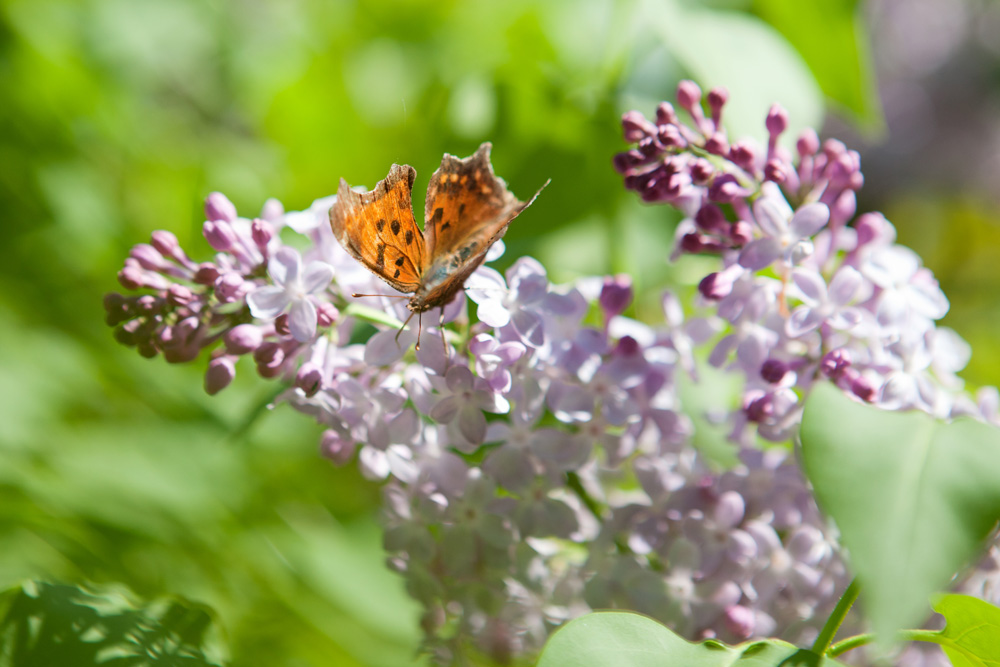 we saw lots of great wildlife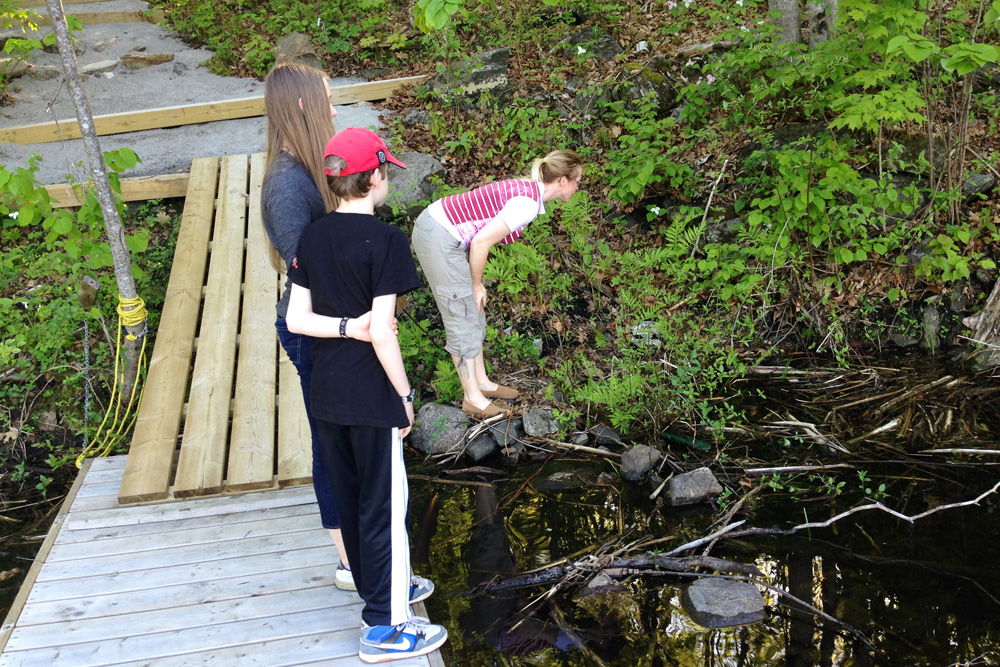 the kids enjoyed trying to see who could spot the most frogs and they had a great time naming them as well
I forget what they named this guy, i'll have to ask them when they get home from school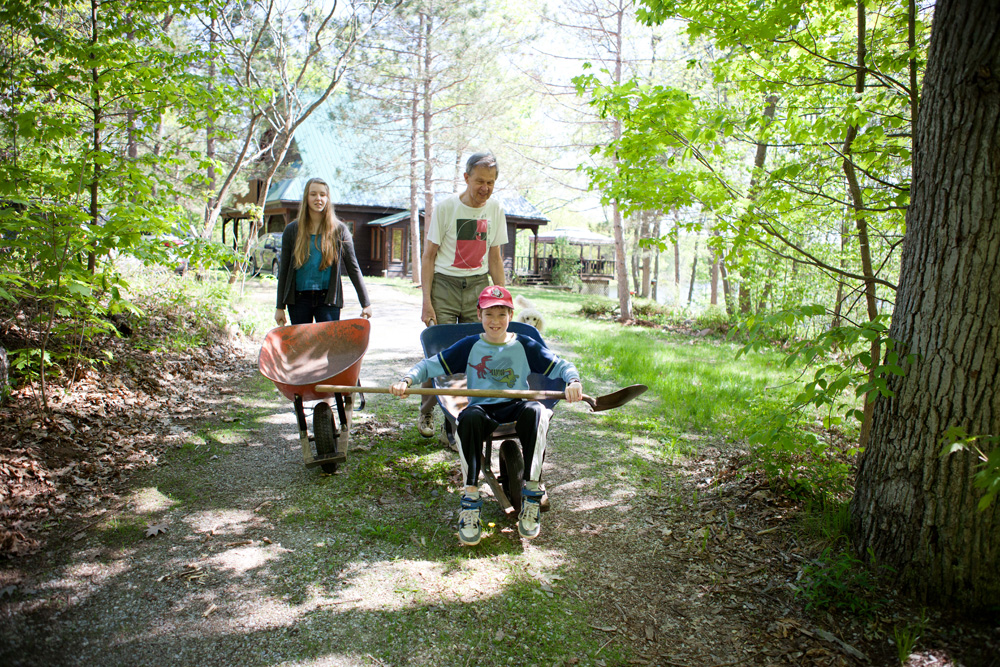 we did some work on the path down to the back lake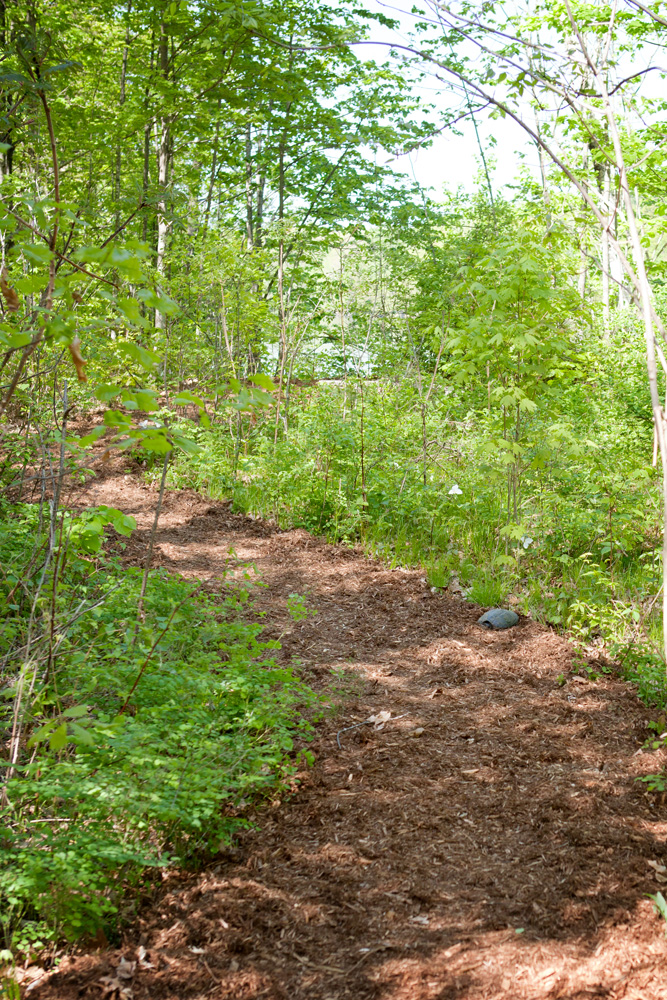 When I went to take photos of our finished path, I noticed a turtle digging in the wood chips.  I had to try and keep the dog back (he really wanted to sniff it) but I managed to get a close up photo.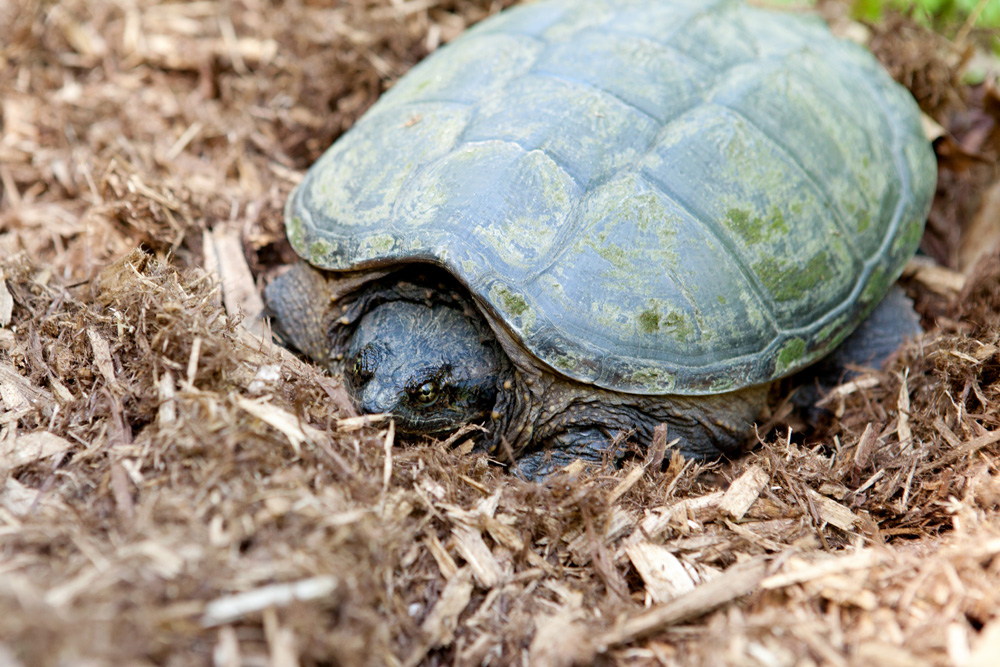 we went back later to see if it had layed eggs but I think we disturbed it too much and it moved elsewhere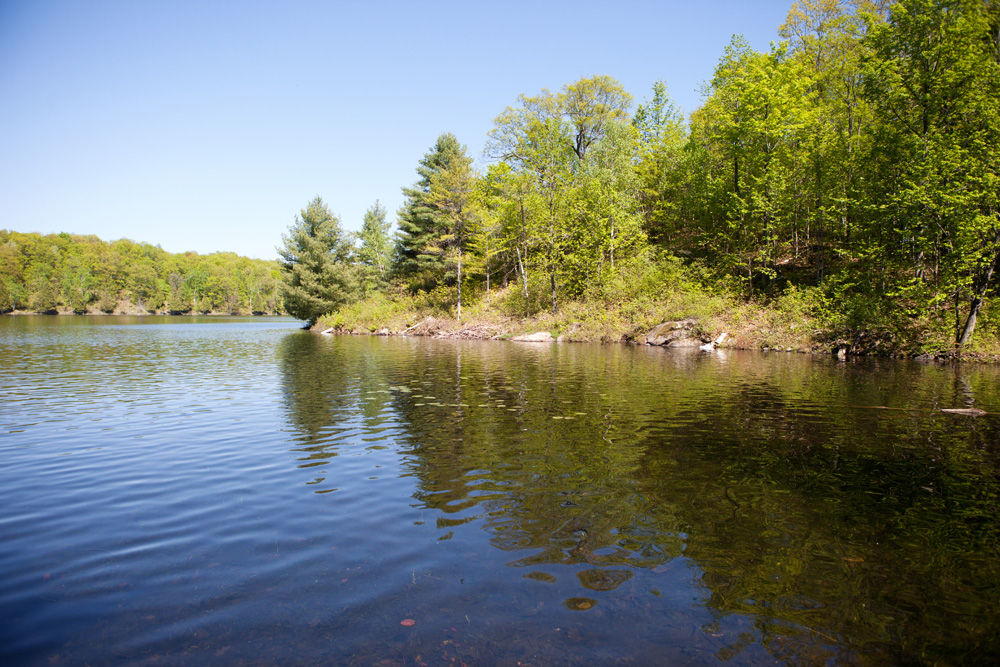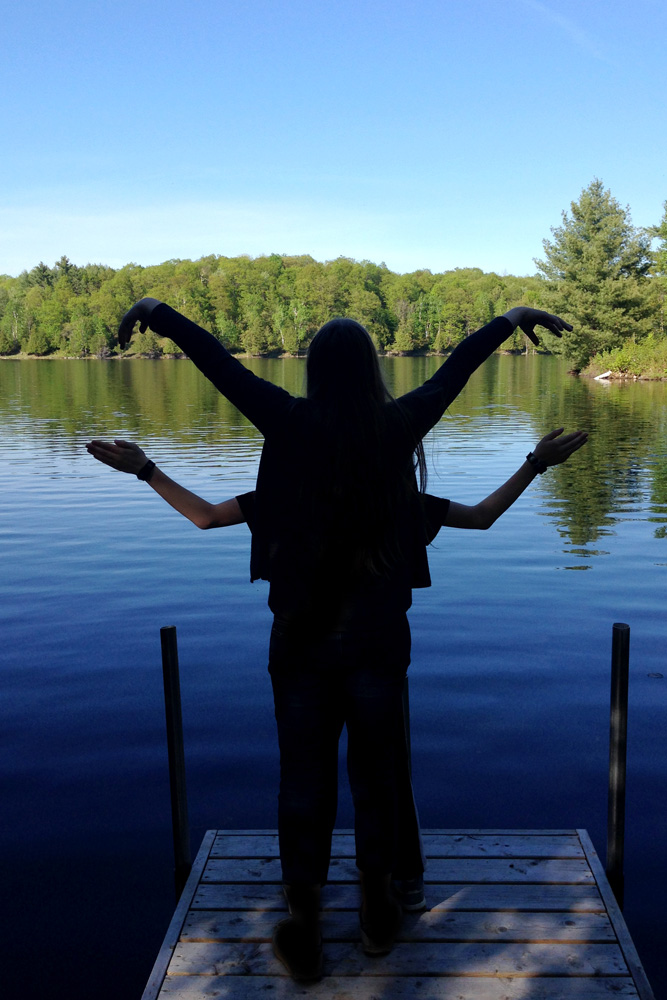 I went down to the lake to enjoy the scenery and spotted this strange creature!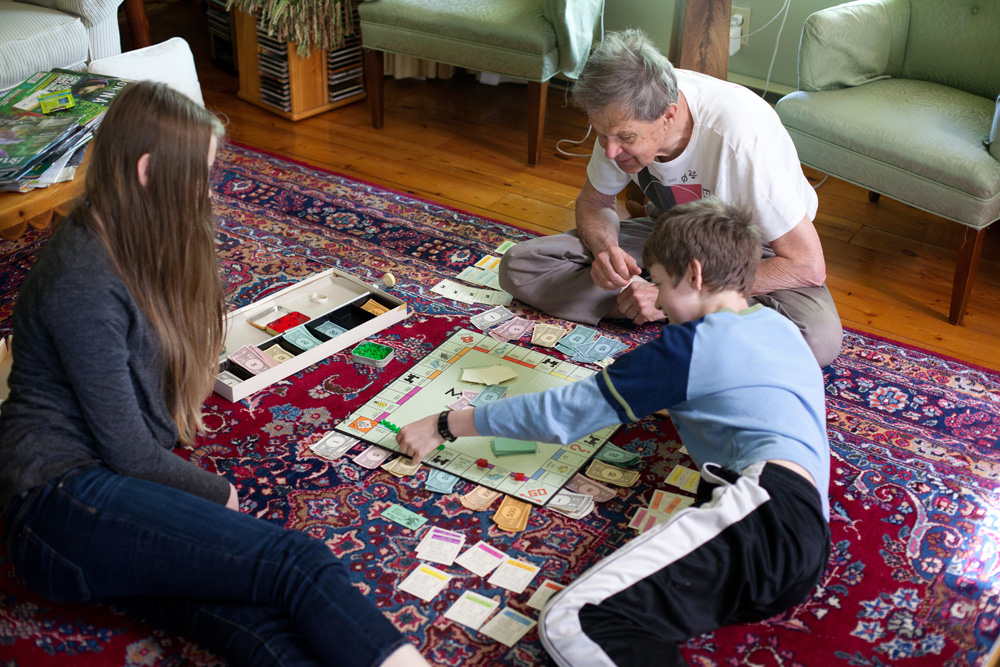 one of our favourite pastimes at the cottage is playing lots of games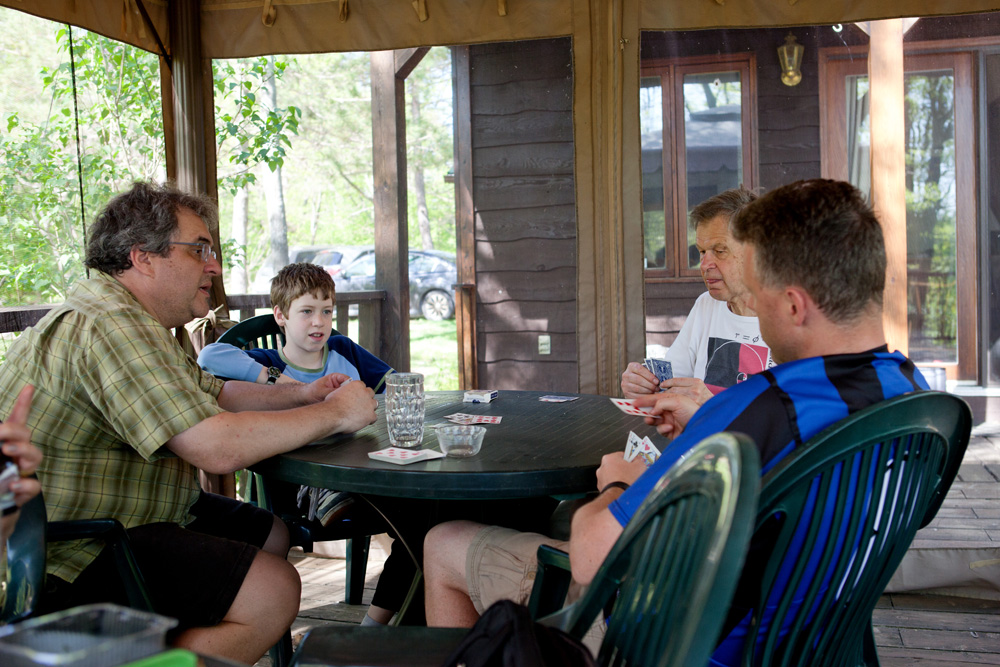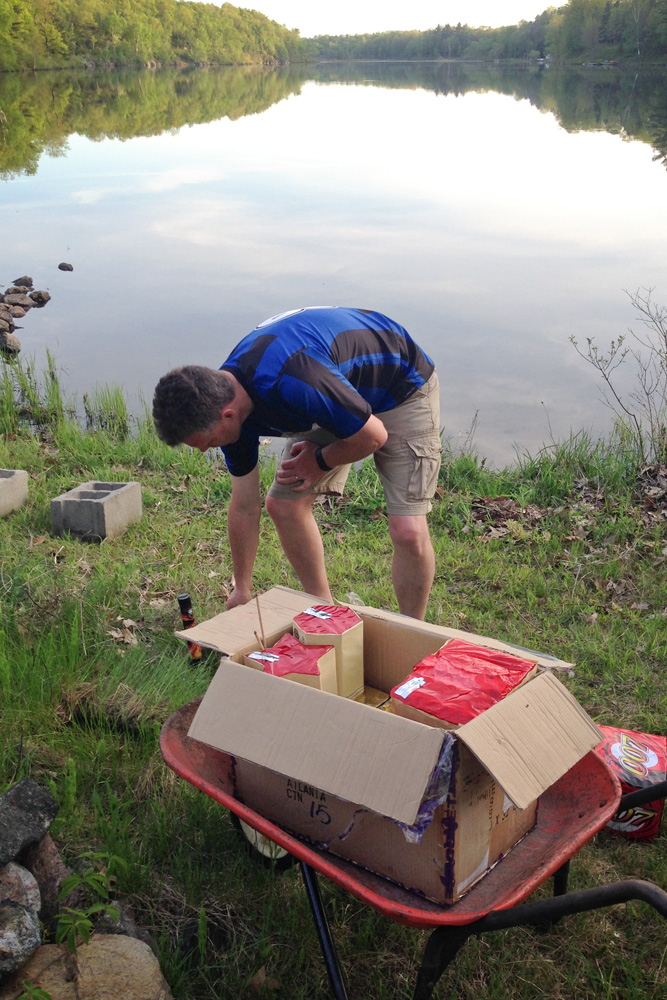 on our last night at the cottage, my husband treated us to a great fireworks display.  Here he is setting up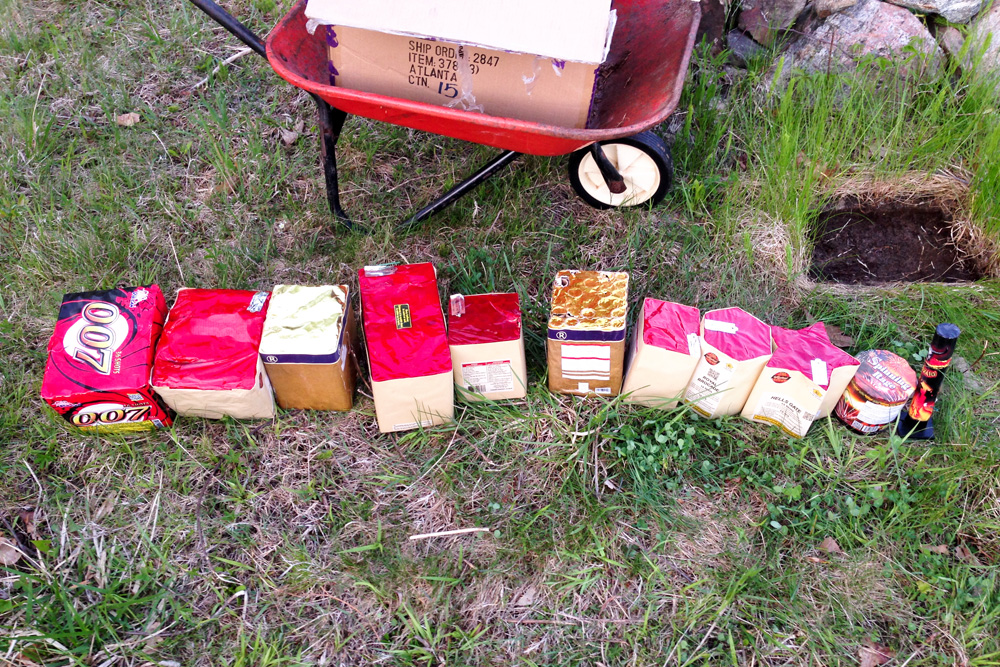 the grand finale is the 007 firework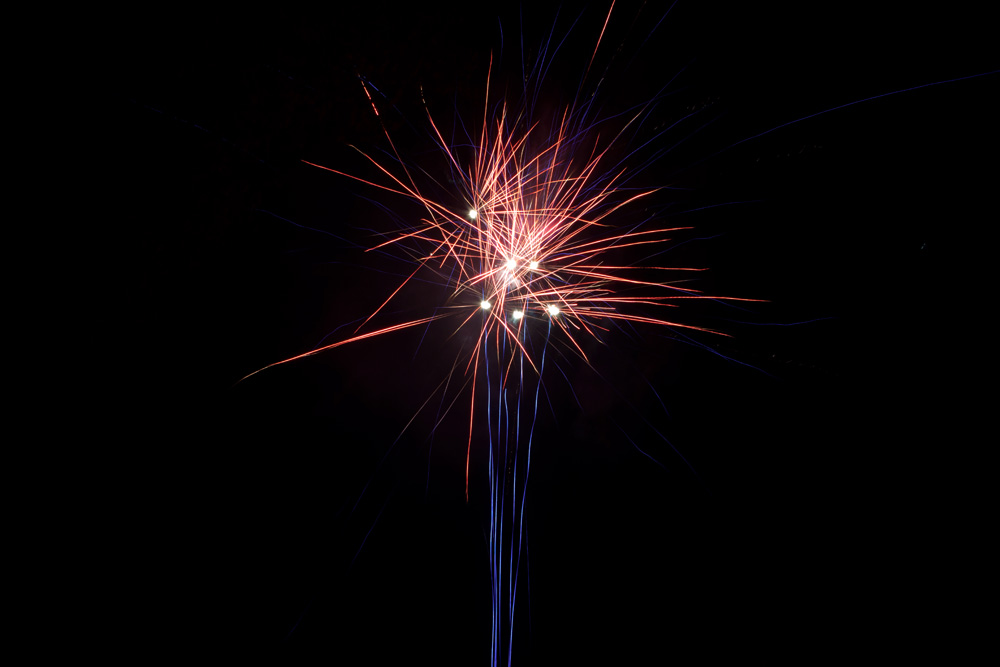 my attempt at a firework shot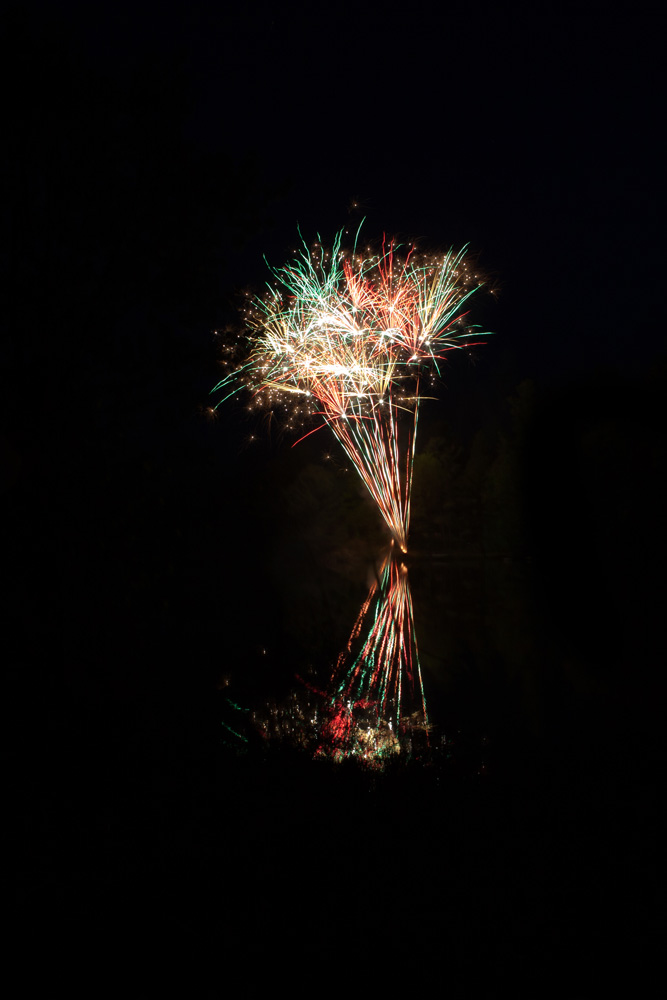 after our fireworks display was over, the neighbour across the lake put on one as well.  It was cool to watch and see the reflection in the water!
It was a great weekend!