My daughter is off to Japan today for a student exchange through school so I thought it would be a great time to blog about the first part of the exchange in which we hosted two Japanese girls in our home.
It was such an amazing experience for my family, I would highly recommend it if you ever get an opportunity to host students in your home.
We were nervous but excited waiting for the girls to arrive: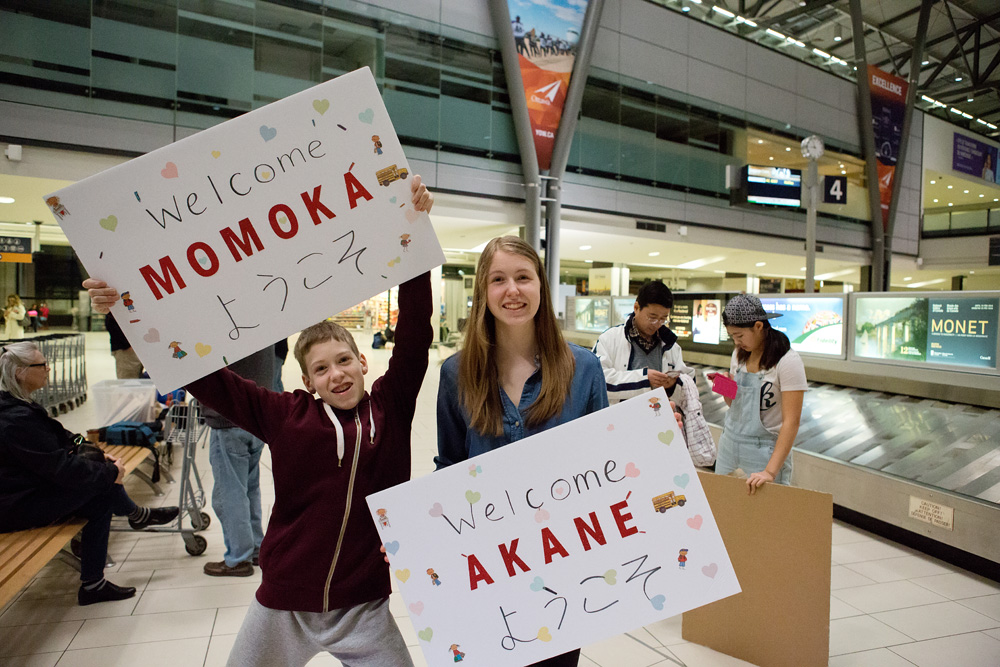 the kids (with the help of their little cousins) made some signs to welcome the girls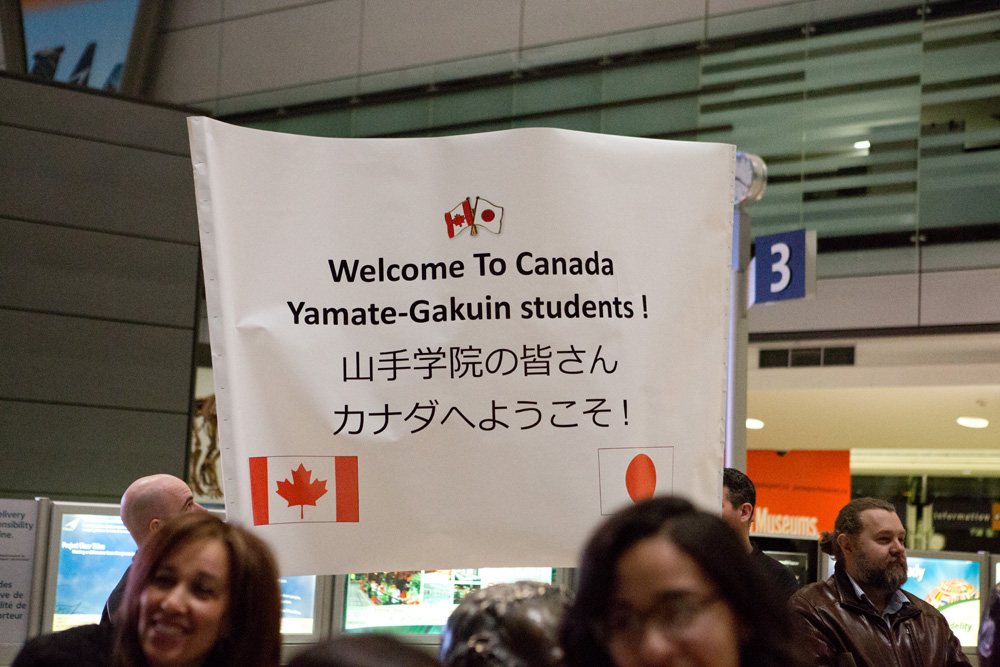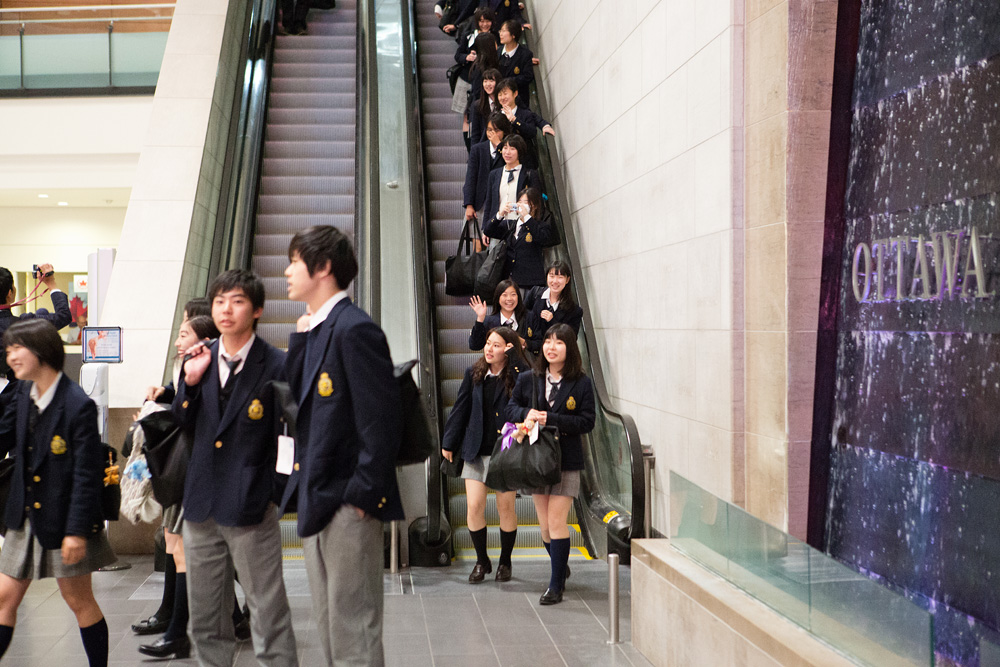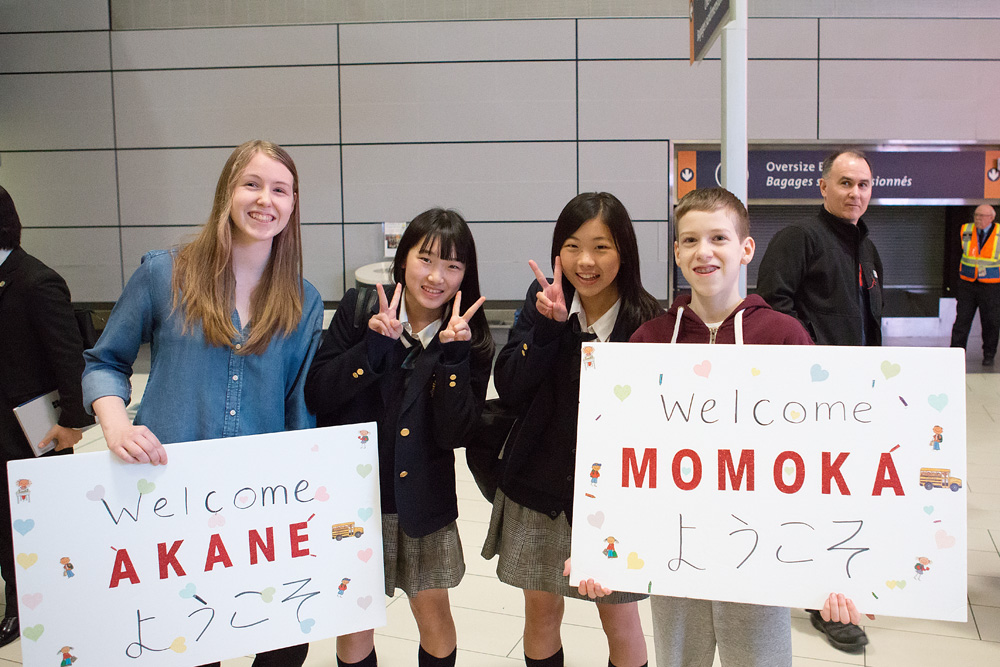 the girls arrived and were full of smiles and laughter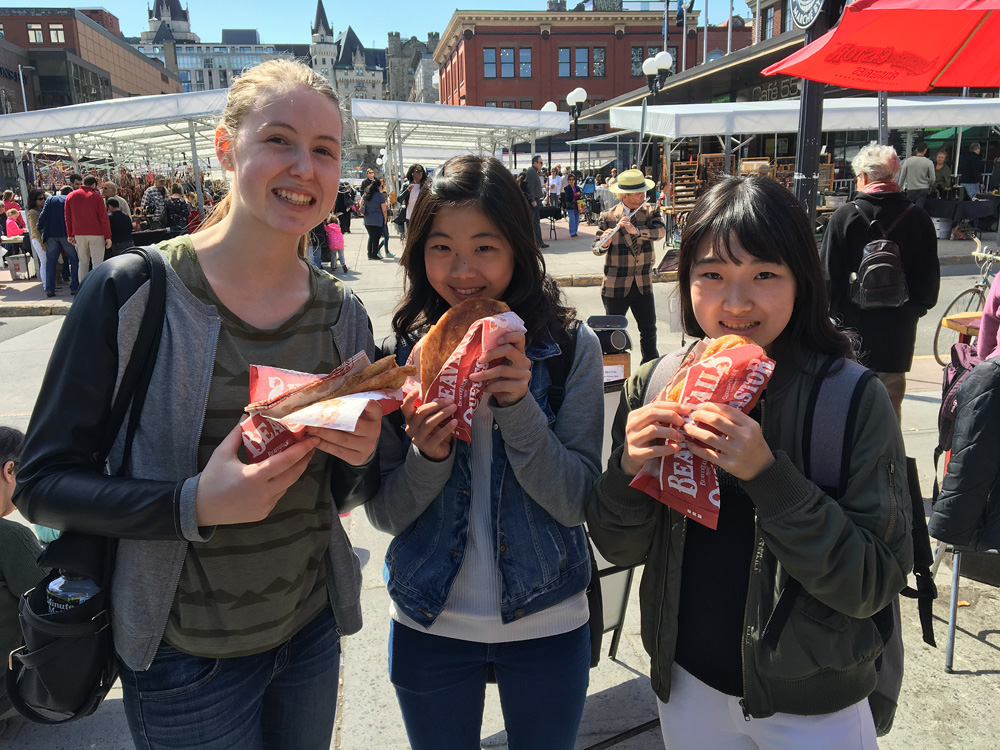 we spent the next day with them doing some sightseeing around Ottawa and of course had to take them to get Poutine & Beavertails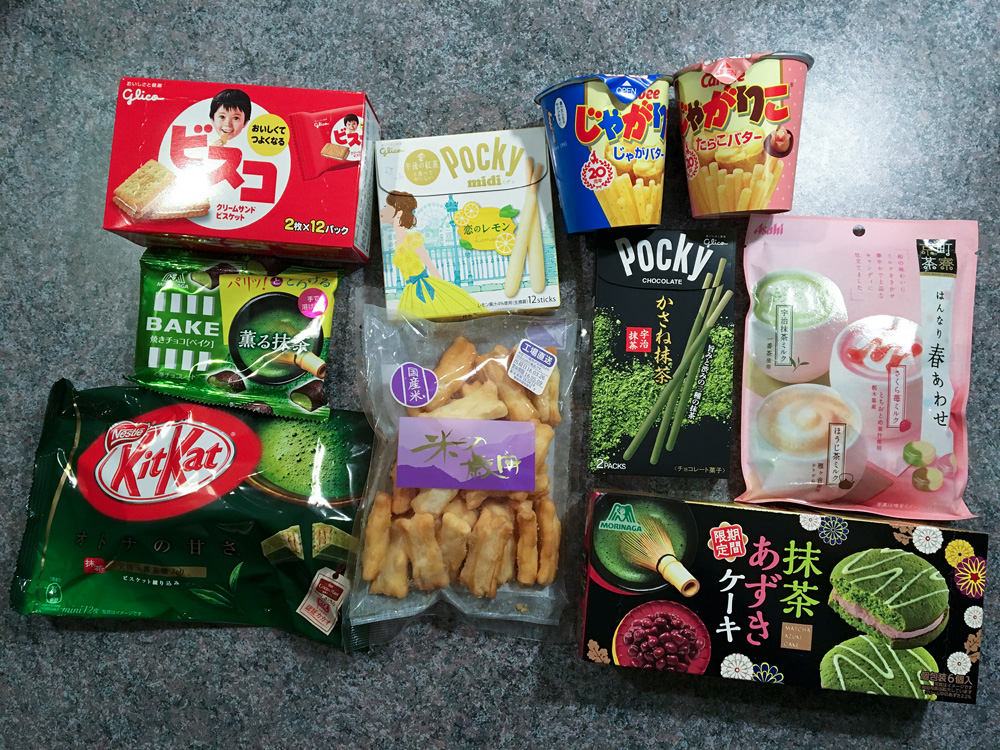 the girls brought some treats from Japan for us to try, my favourite were the vanilla cookies in the top left corner and the lemon pocky…yum!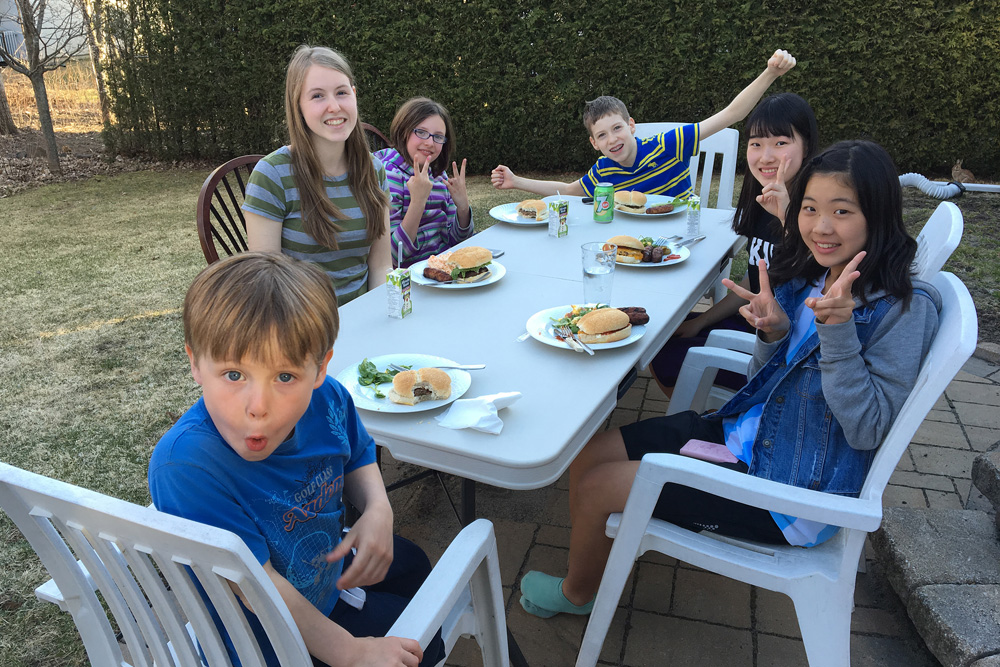 April is crazy birthday month in my family so we had the whole Wagner family over to our house for dinner on Sunday to celebrate my son & husband's birthdays.  My nephew what doing a great job keeping the girls amused :).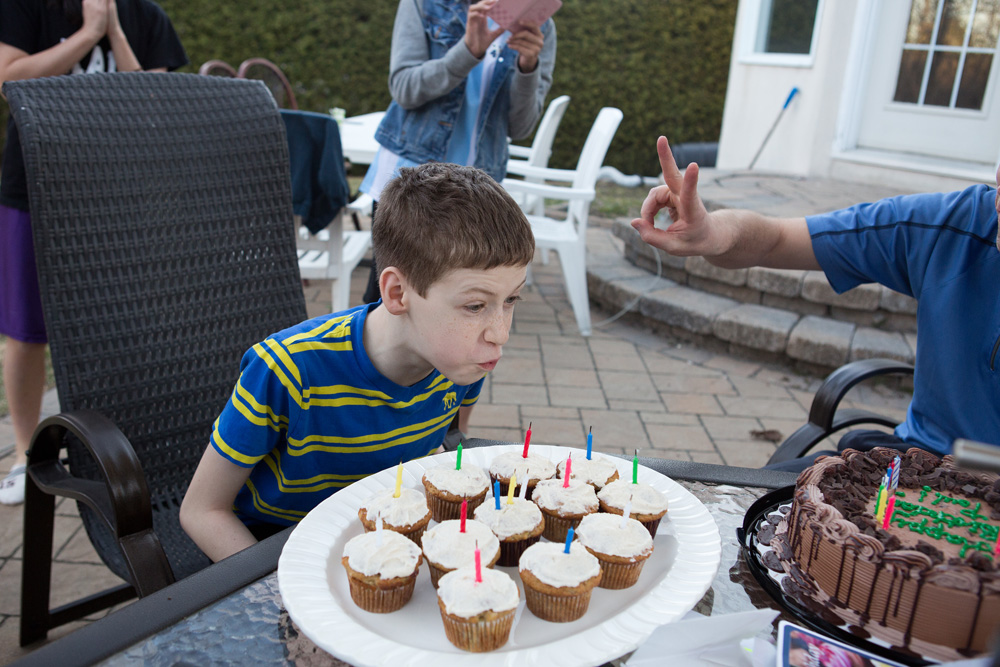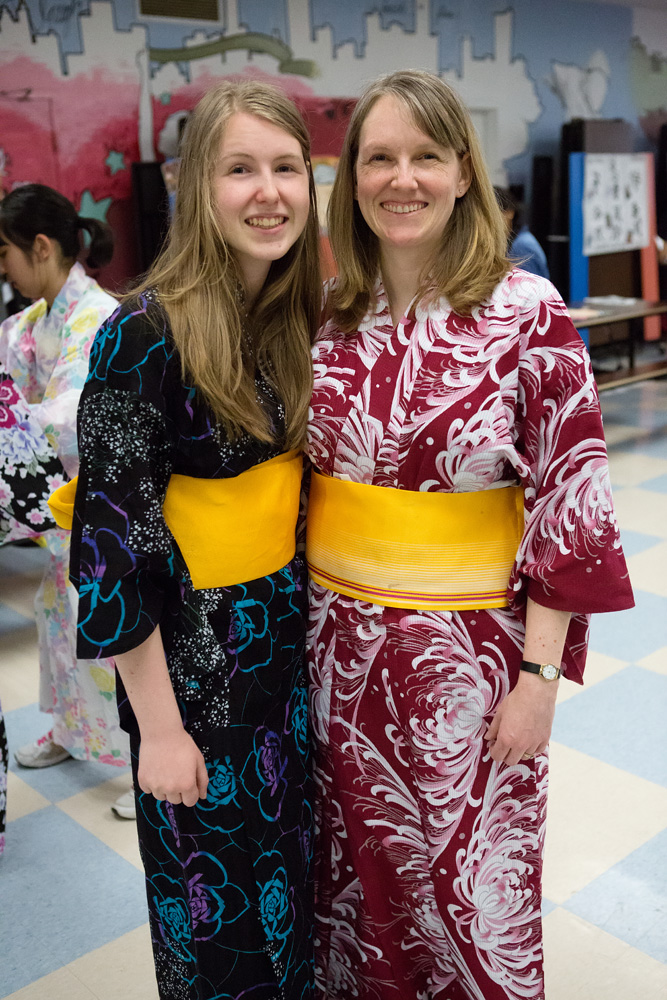 the visiting Japanese students (there were a total of 83 of them) put on a Cultural event at my daughter's high school.  It was a wonderful event! We were able to try on Kimonos, try out some Japanese games, calligraphy, a tea ceremony then watch some amazing performances.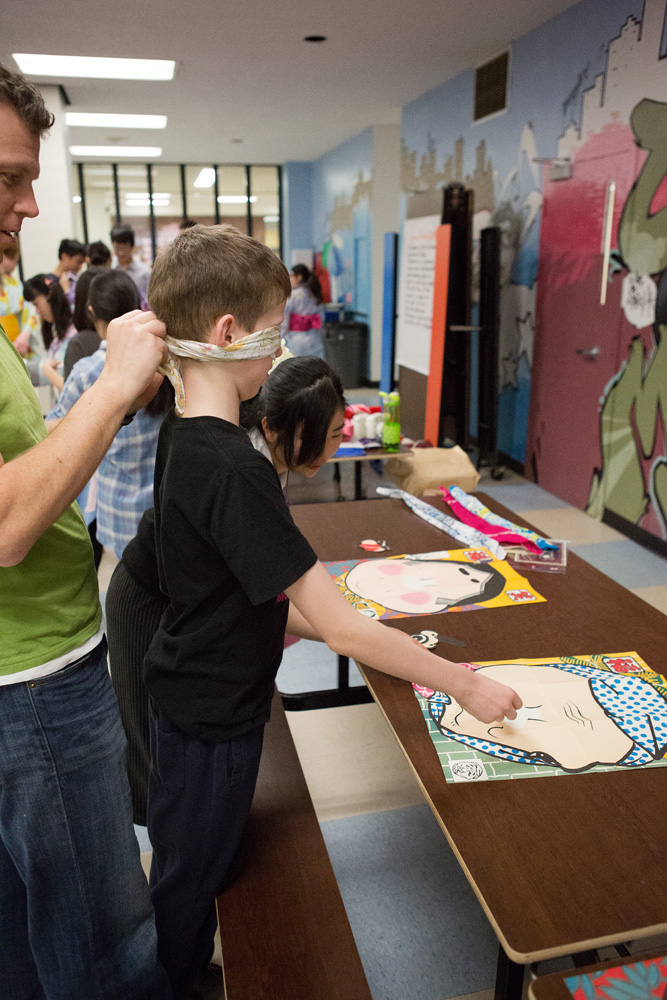 My son trying out the game Fukuwarai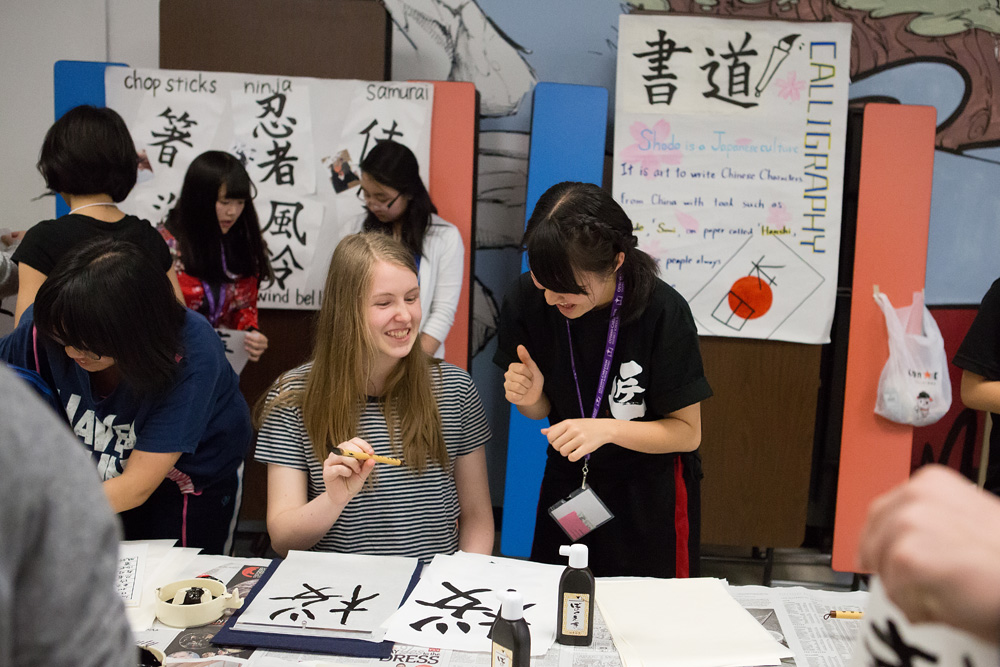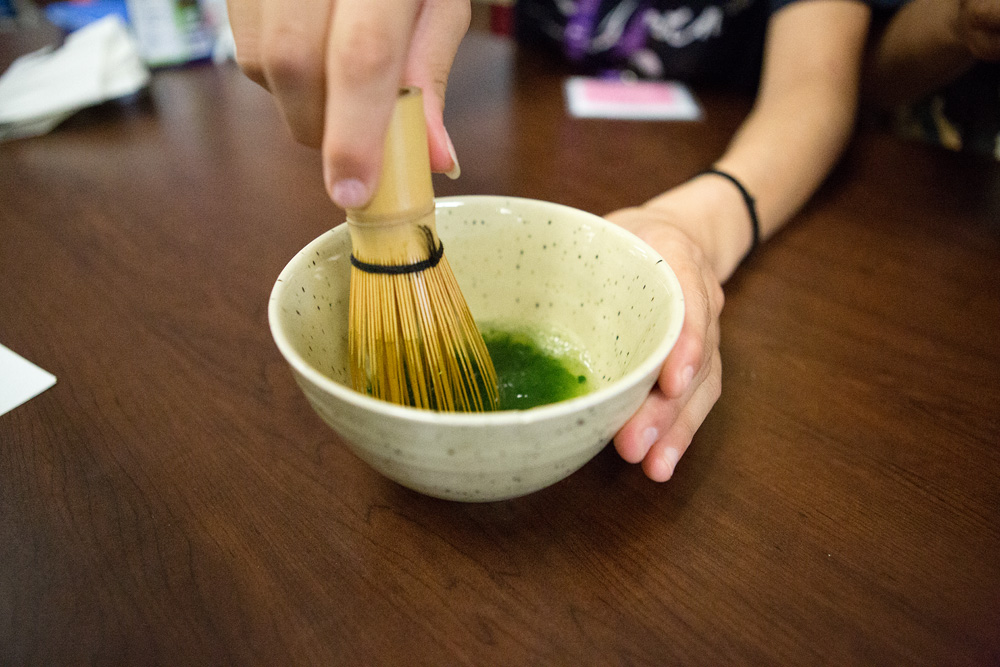 Sado – a ceremonial preparation and presentation of matcha (a powdered green tea)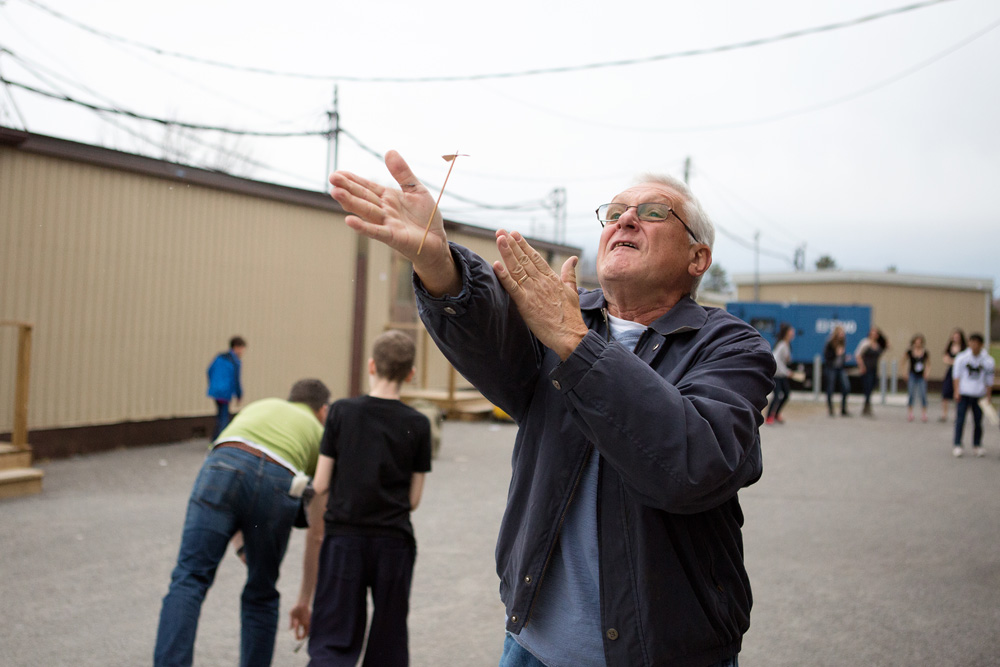 here's my father trying out a toy called Taketombo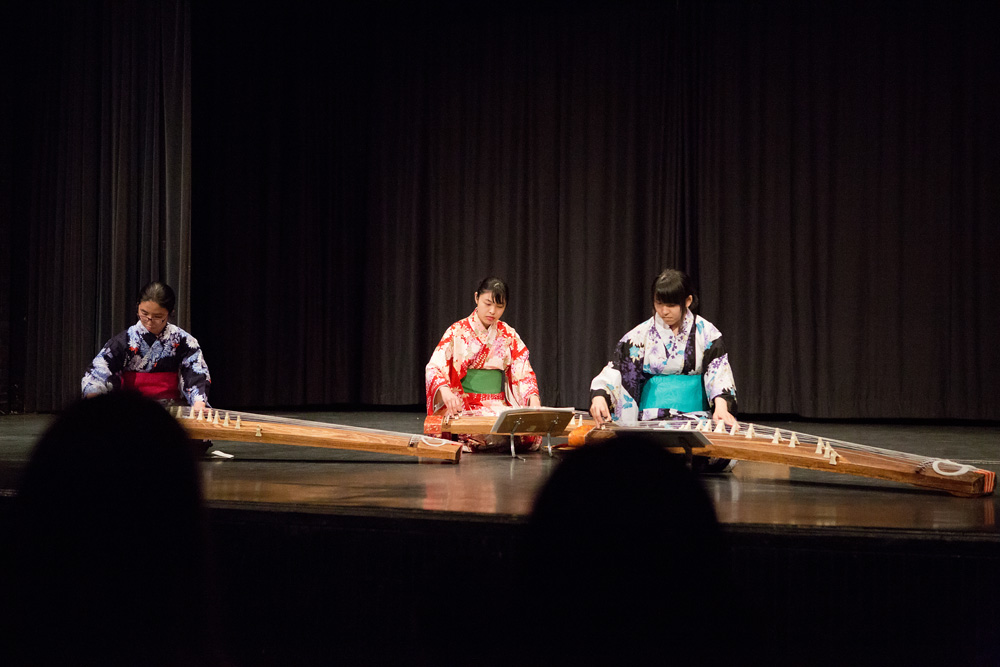 playing instruments called Koto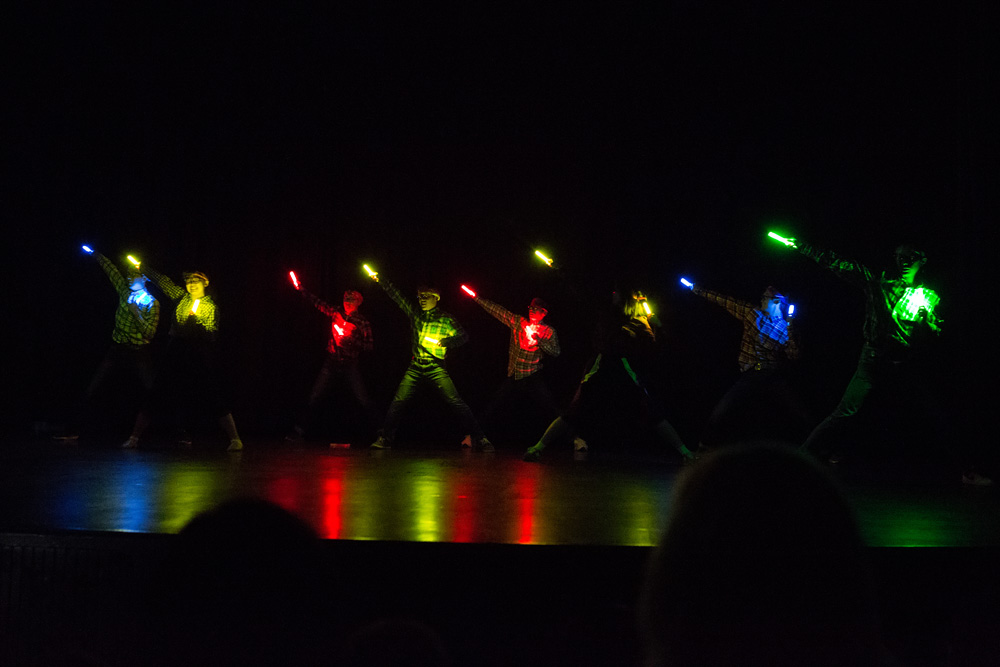 they were wonderful dancers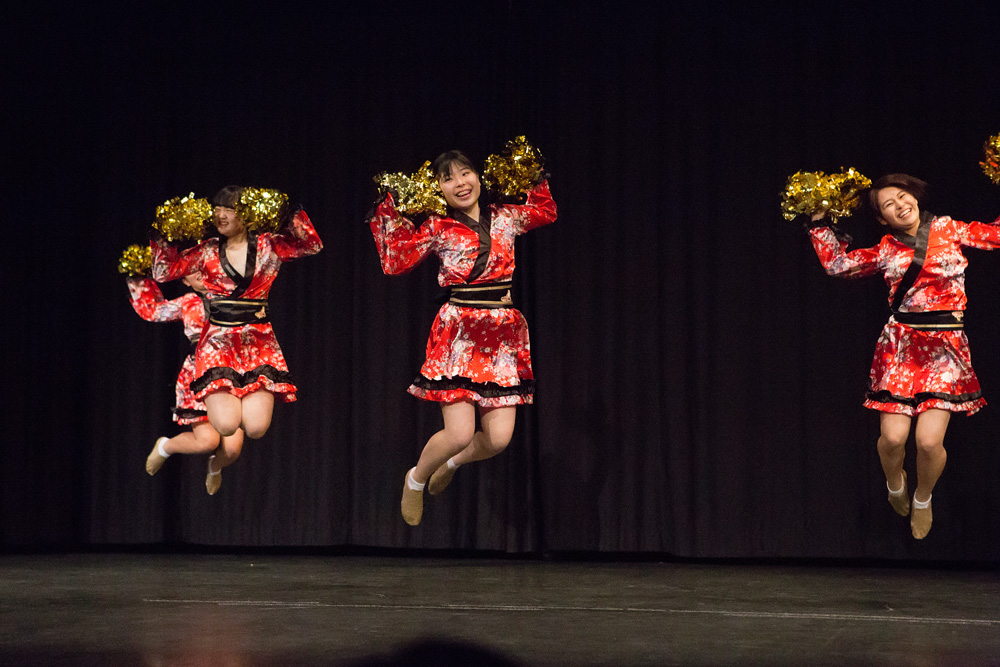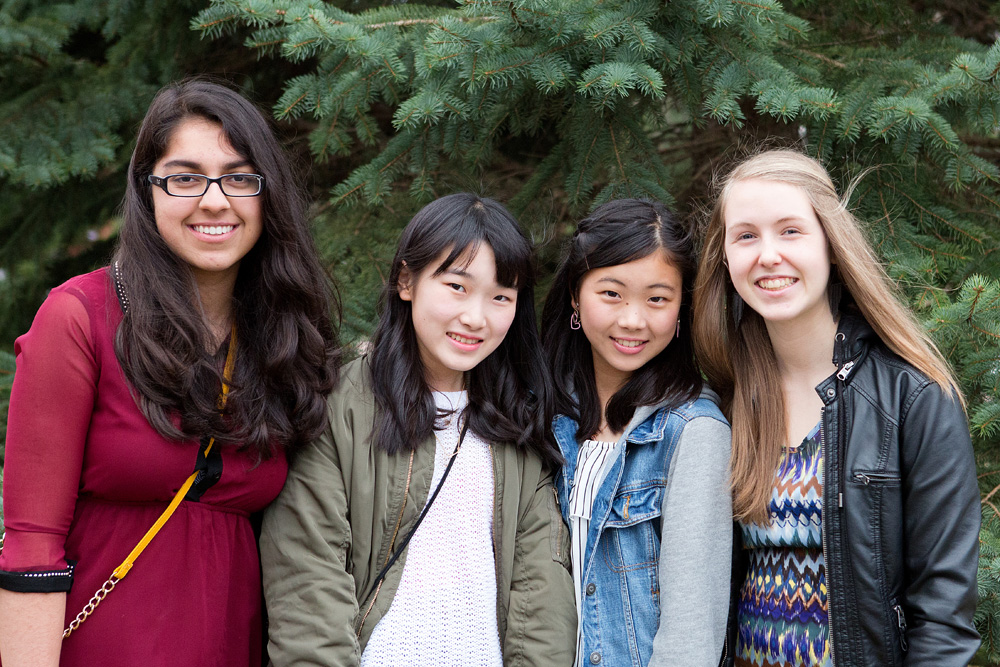 all dressed up for a school dance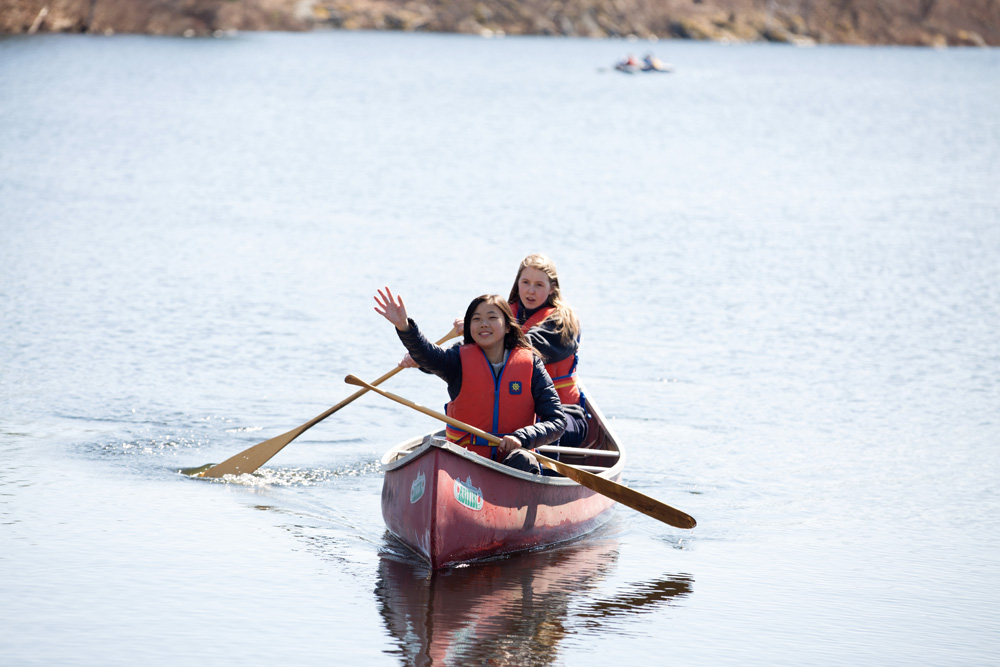 we took the girls up to my in-laws cottage for the weekend to introduce them to Ontario cottage life.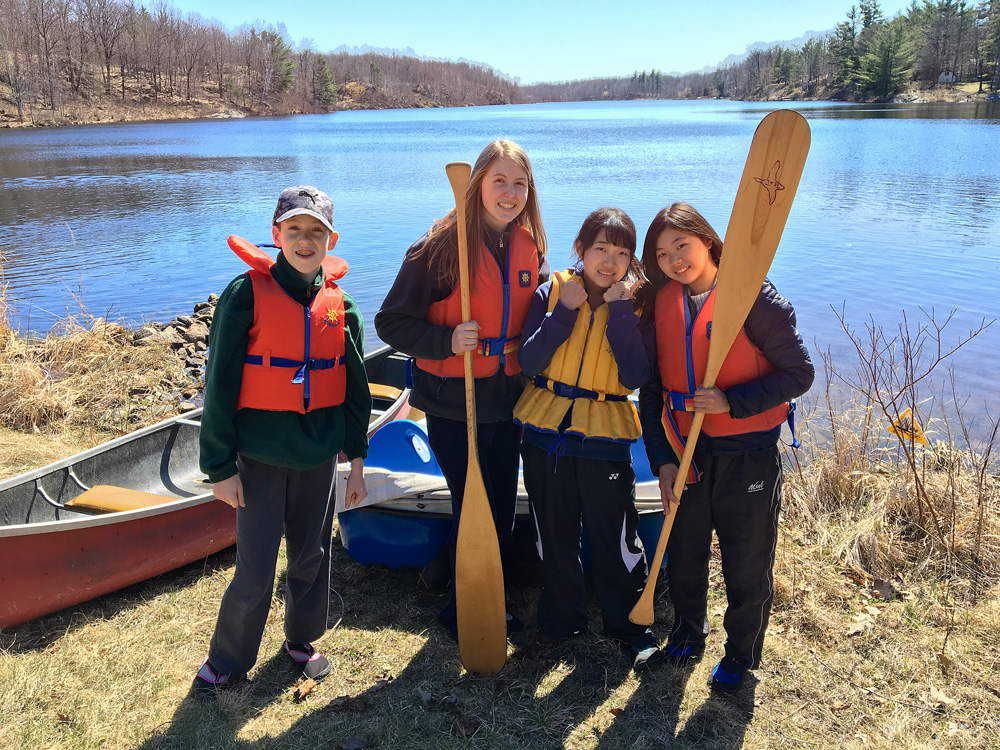 the weather turned out to be pretty nice and the kids had fun hanging out in the hammock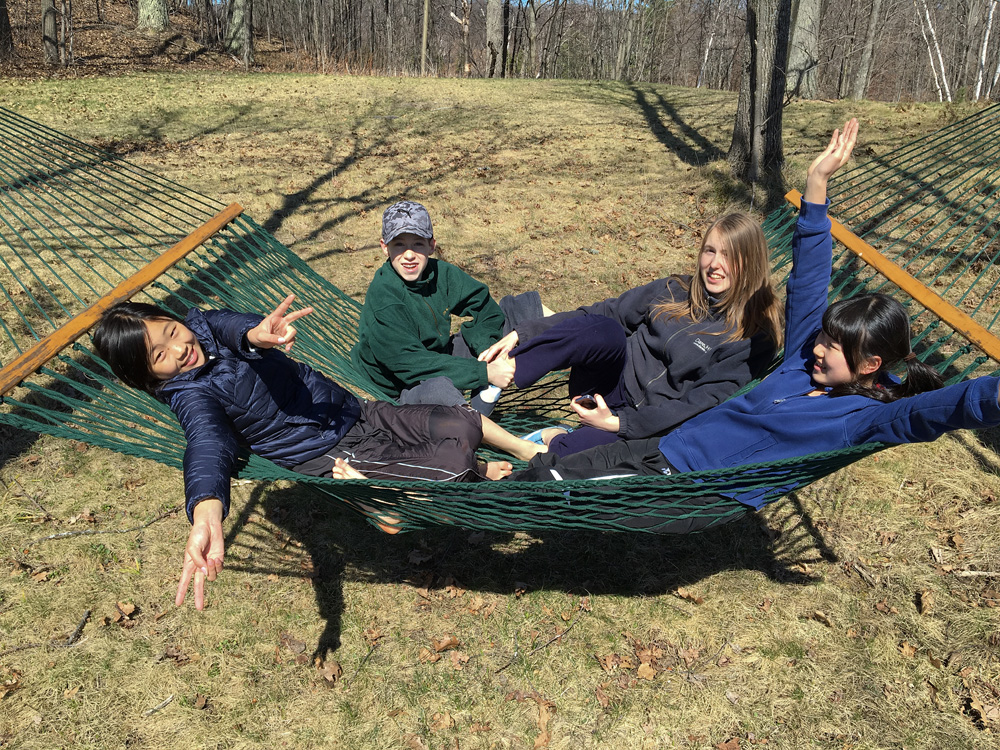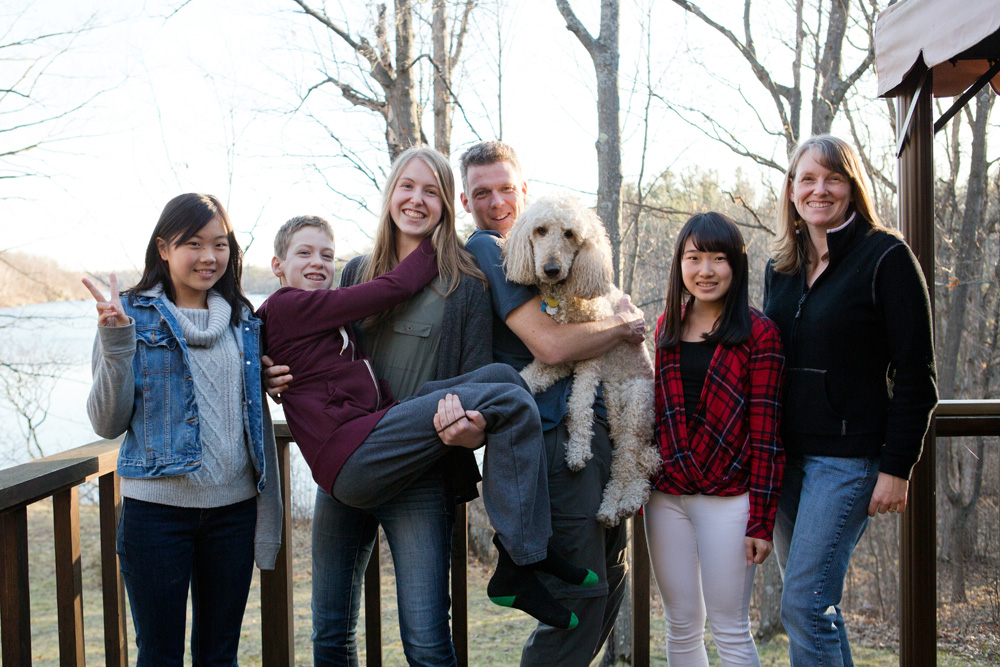 they had never tried S'mores before so we had to fix that.  There was a fire ban going on but we managed just fine inside with the wood stove.  The treats were a hit!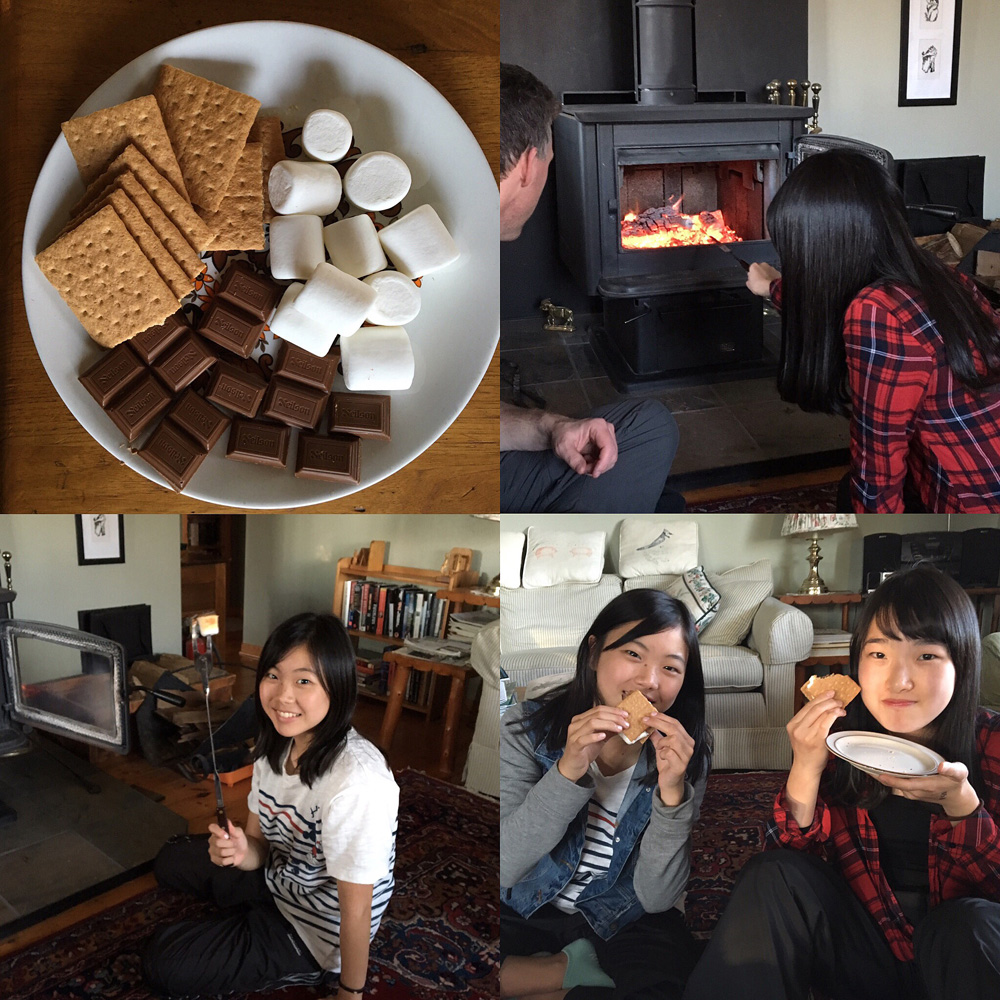 here are a few s'mores photos from my Instagram account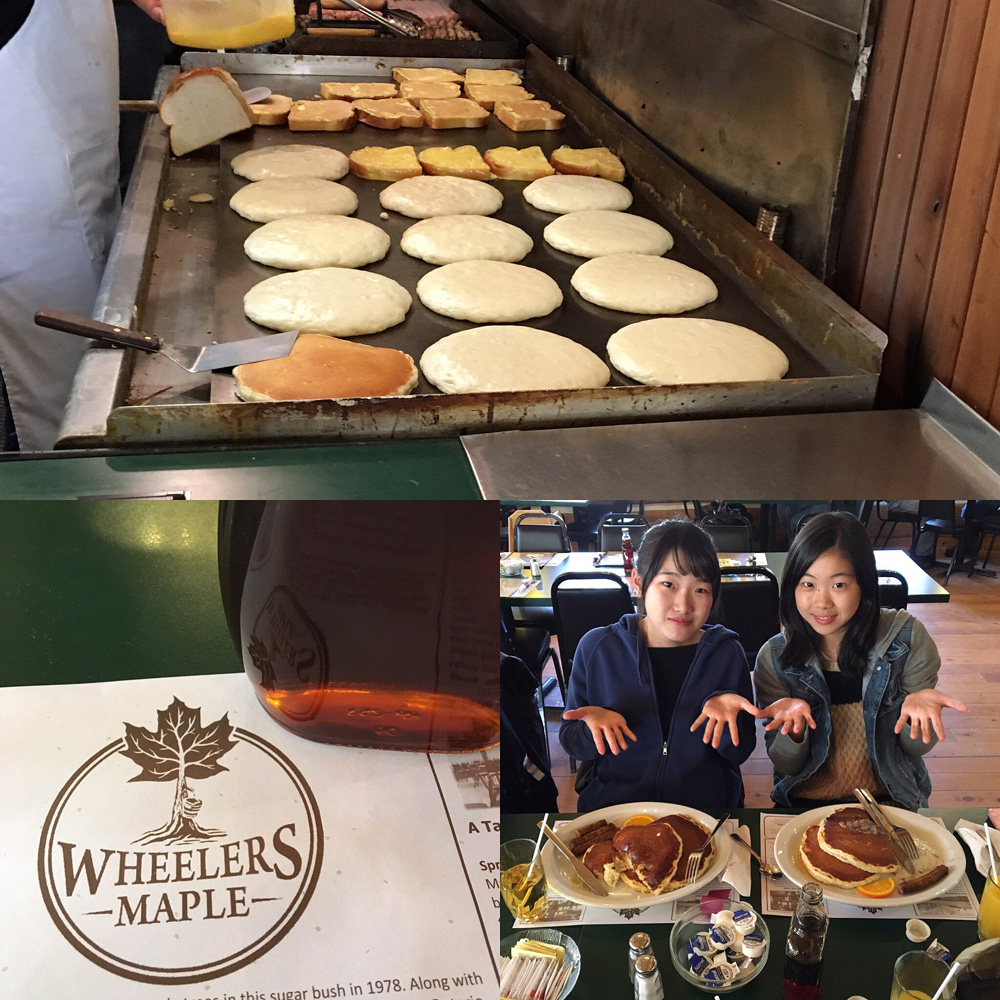 A trip to Canada wouldn't be complete without going to a sugar bush so we took the girls to Wheelers and had some of their giant pancakes with syrup…delicious!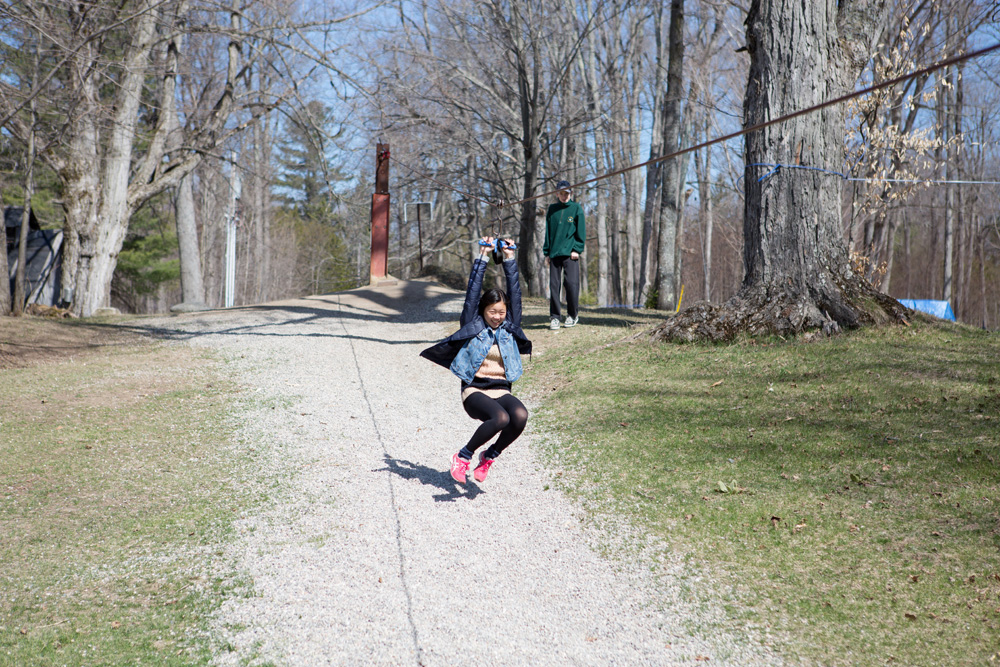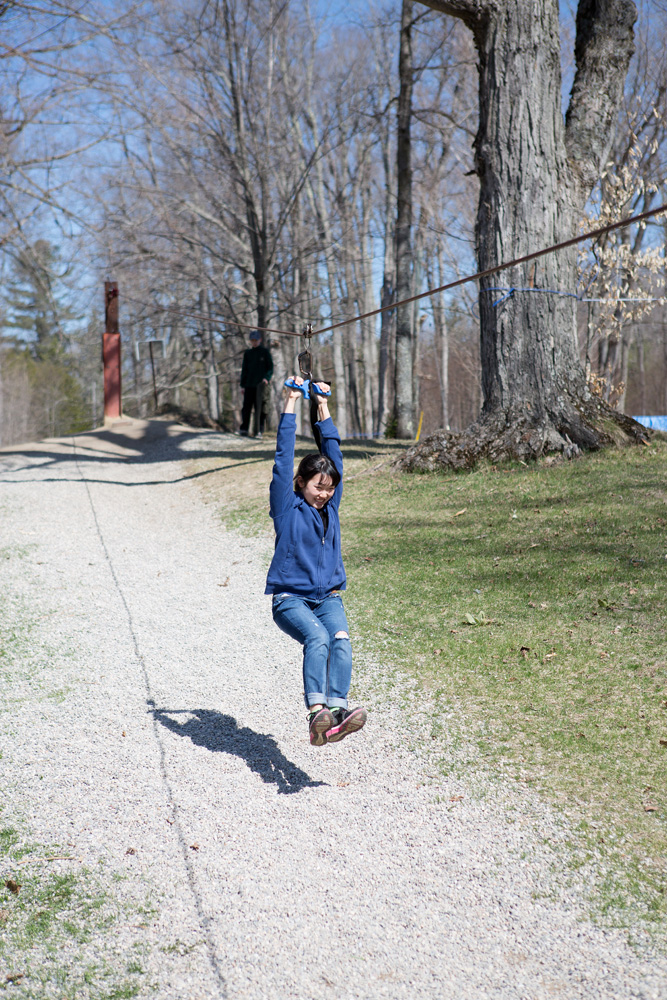 It was great having the girls here because it gave us a chance to explore our city and try out some activities we haven't done in awhile like going to a trampoline park and bowling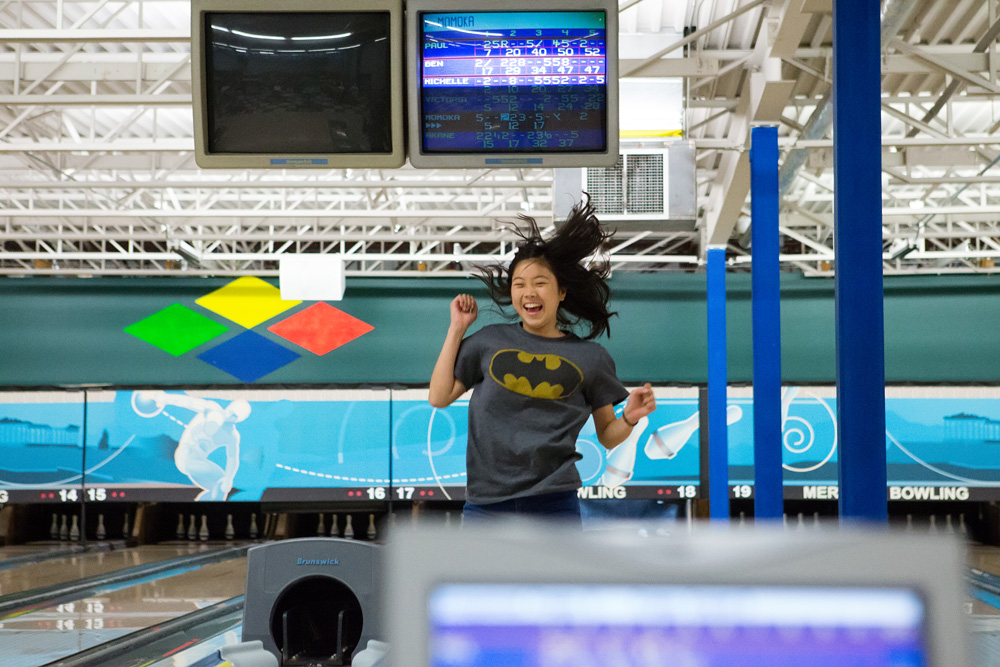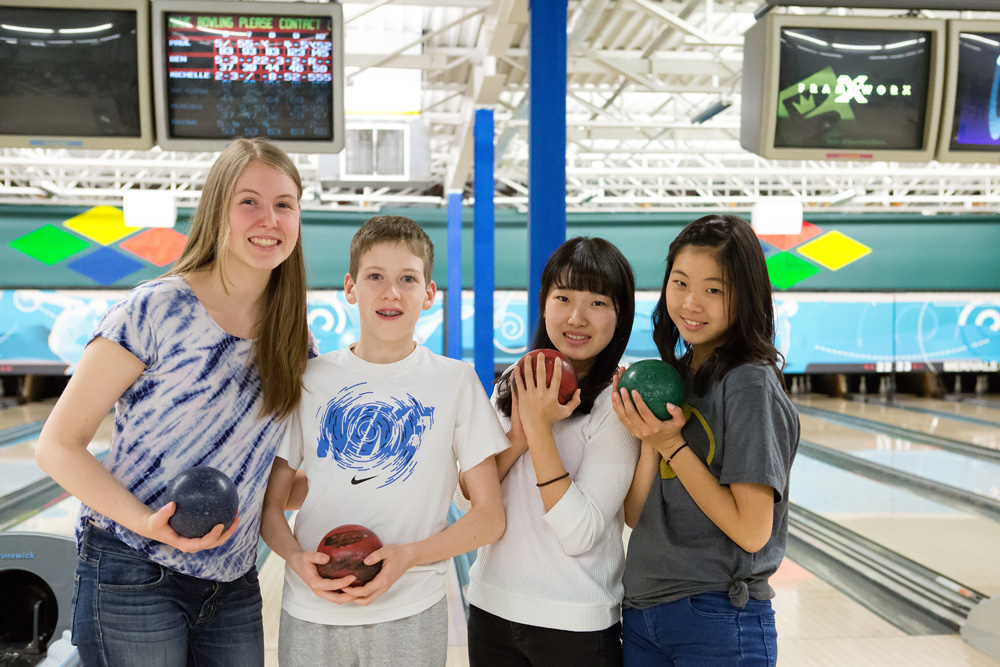 trying out some Suzy Q Doughnuts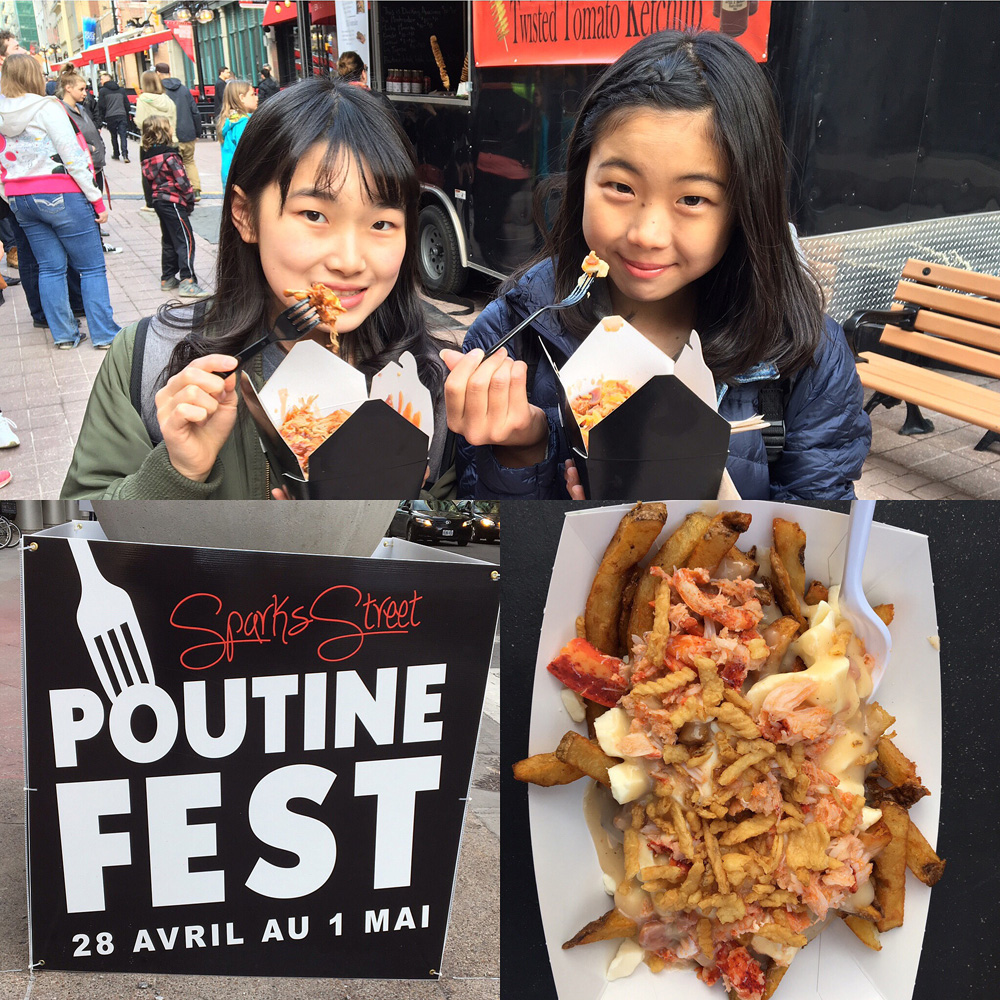 There was a Poutinefest going on downtown their last night here so we took them to it for dinner since they loved poutine so much the first time they tried it.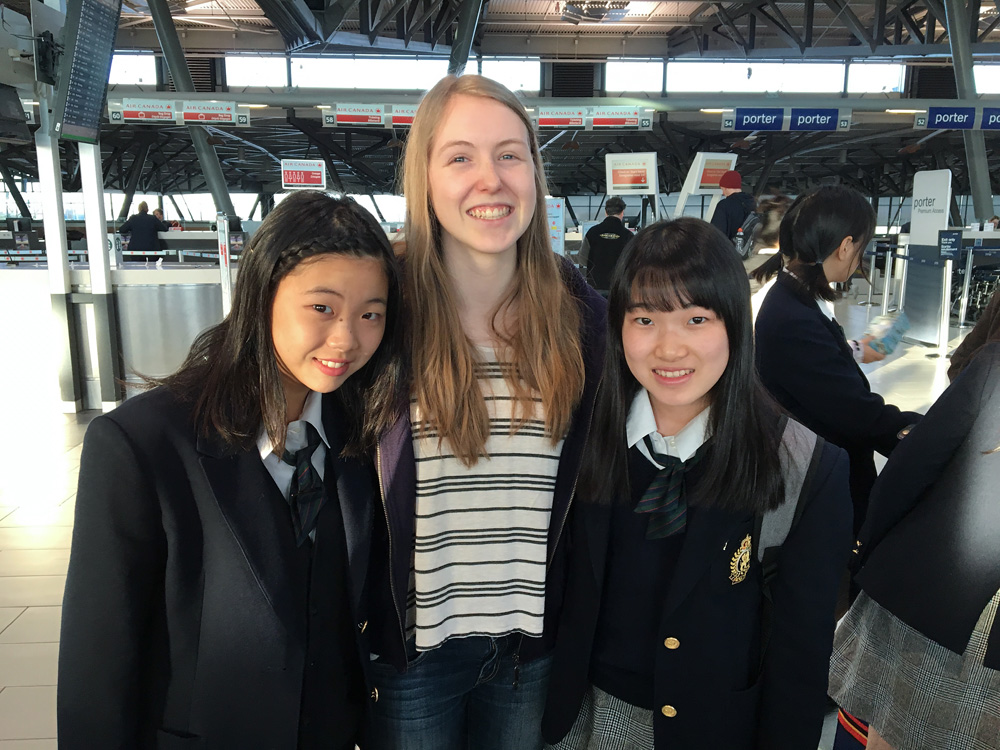 It was so hard to say goodbye to them after having them in our home and caring for them as if they were my own daughters, I may have shed a few tears at the airport.  🙂  I'm looking forward to hearing all about my daughter's trip to Japan and her being reunited with her new friends!