I love documenting what is going on in my family's every day life so have decided to take part in a photography project with a couple friends.  We're going to take 15 photos on the 15th of every  month then write a blog post about it.   I'm really looking forward to being able to go back and cherish these moments…the kids grow up so fast, it's hard to believe that i'm going to have 2 teenagers in the house this year!
Here is this month's project, a typical day in my house on a Thursday in the Winter:
I love that you don't have to get up super early in the winter to see a gorgeous sunrise, I was treated to this view through my family room window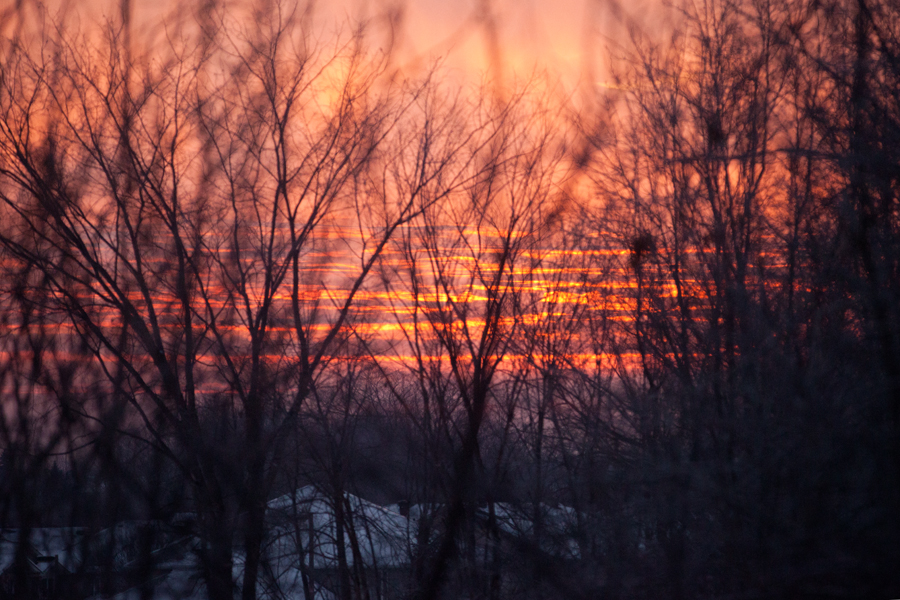 my son getting his papers ready to be delivered after school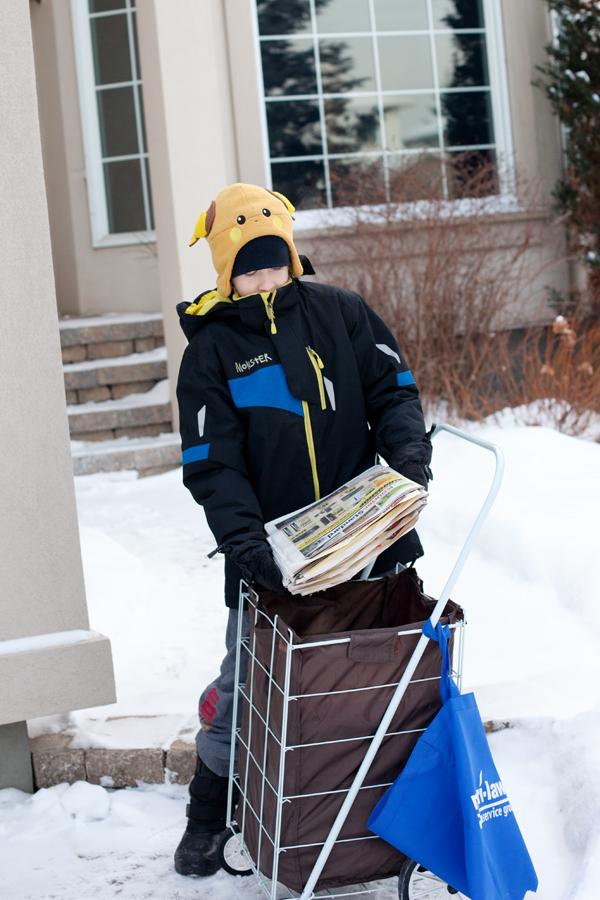 Buddy watching his brother leave for school
going for our morning walk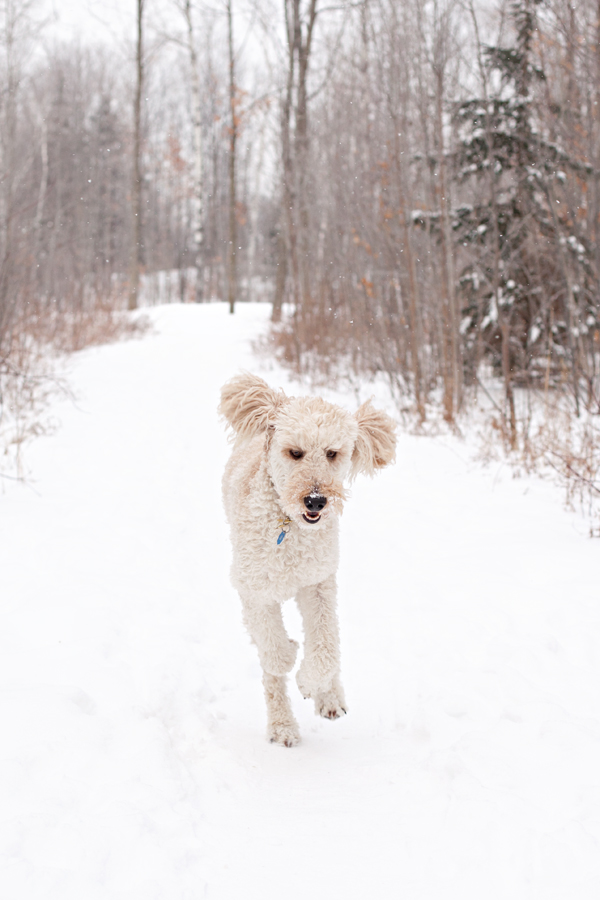 no walk is complete without stopping by to see crossing guard Karen to get a milk bone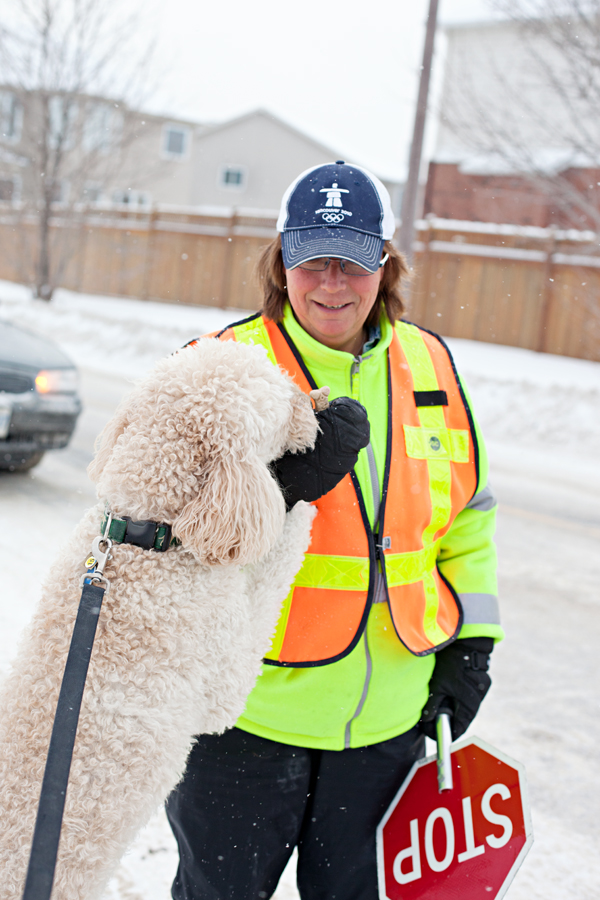 Buddy did a great job supervising as I was preparing for a photo session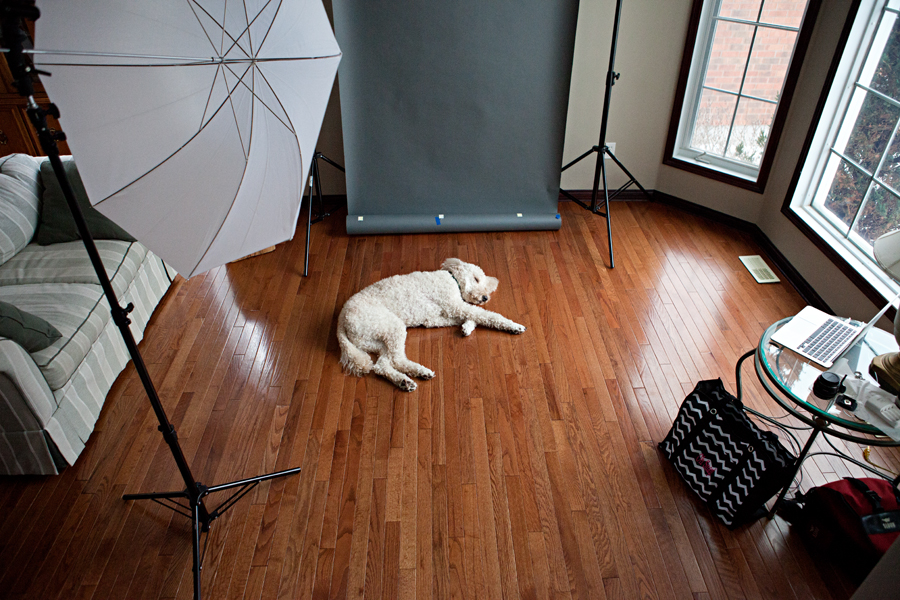 warming his feet up by the fire after delivering the papers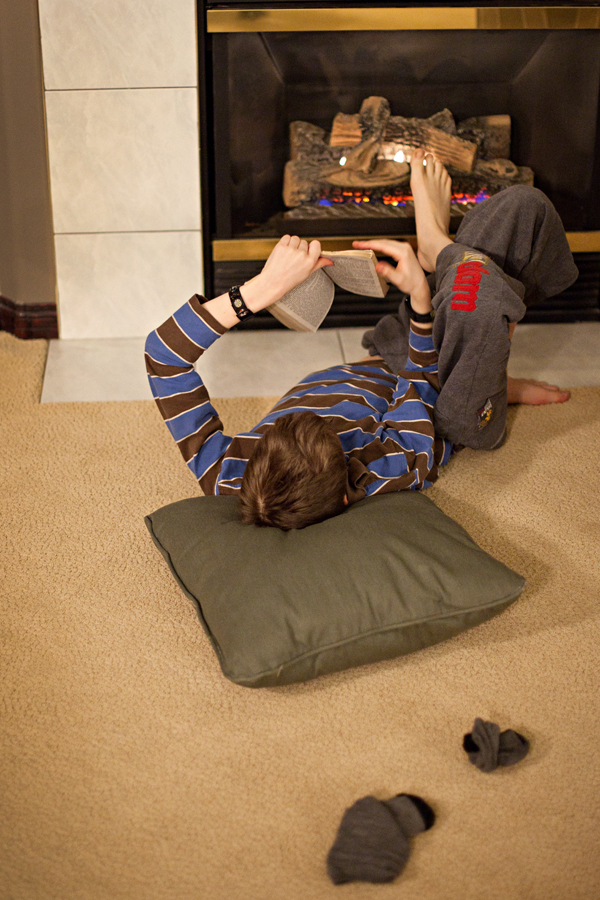 my daughter finishing up some projects for school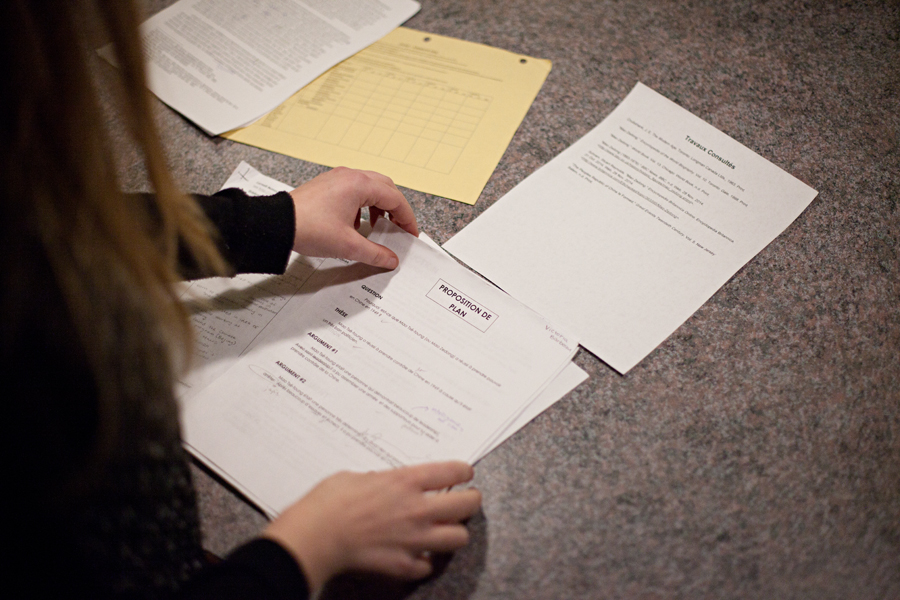 my husband damaged his MCL at soccer the previous night so was trying to take it easy and relax (it's hard to get him to sit down for very long!)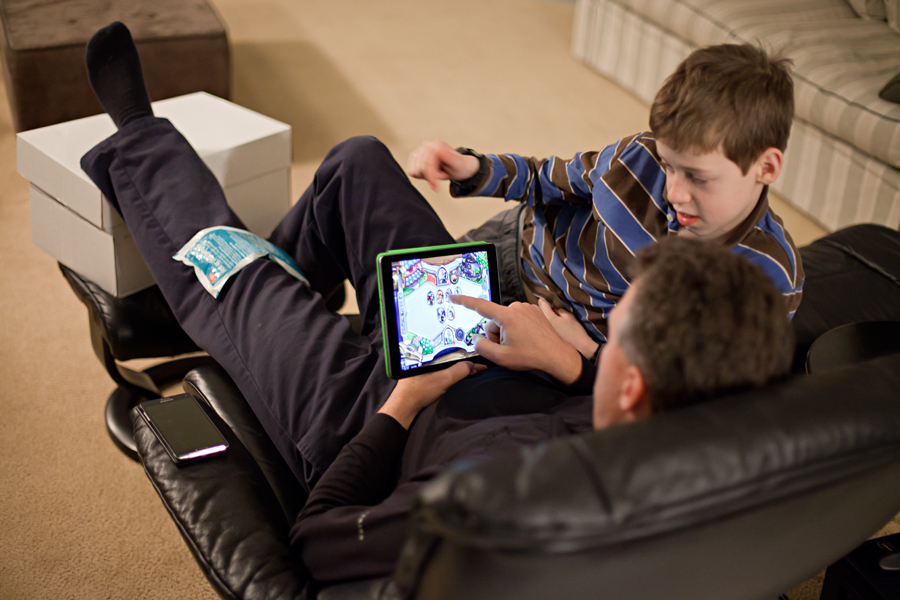 my daughter was kind enough to snap this photo, love it!
practicing some new piano songs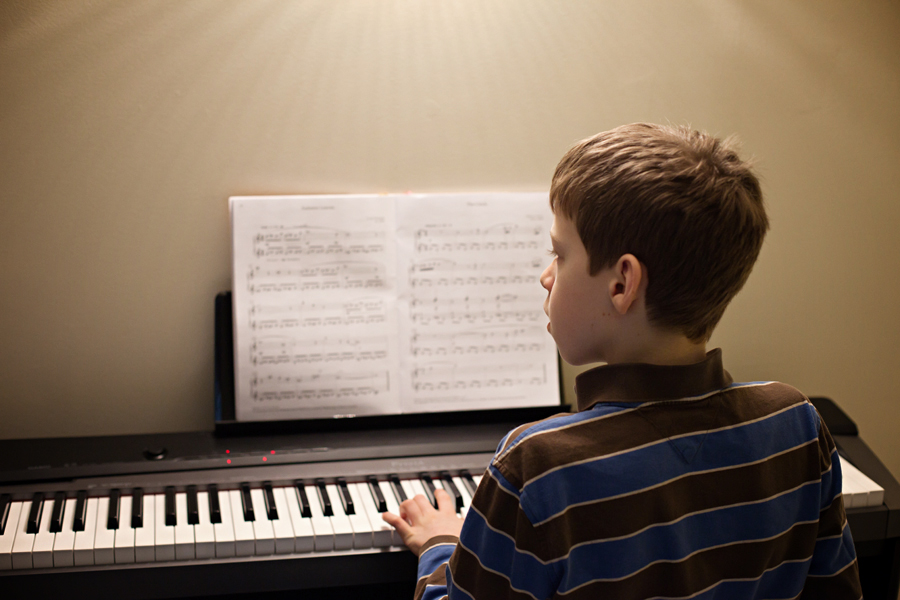 a little reading before bed (he got his electronics taken away earlier in the week so has been doing a lot of reading)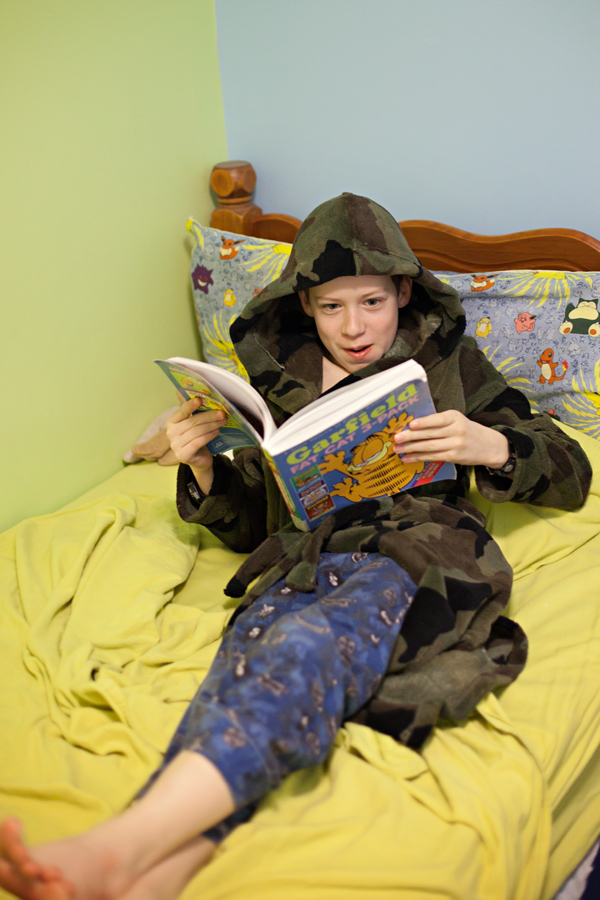 these two love to cuddle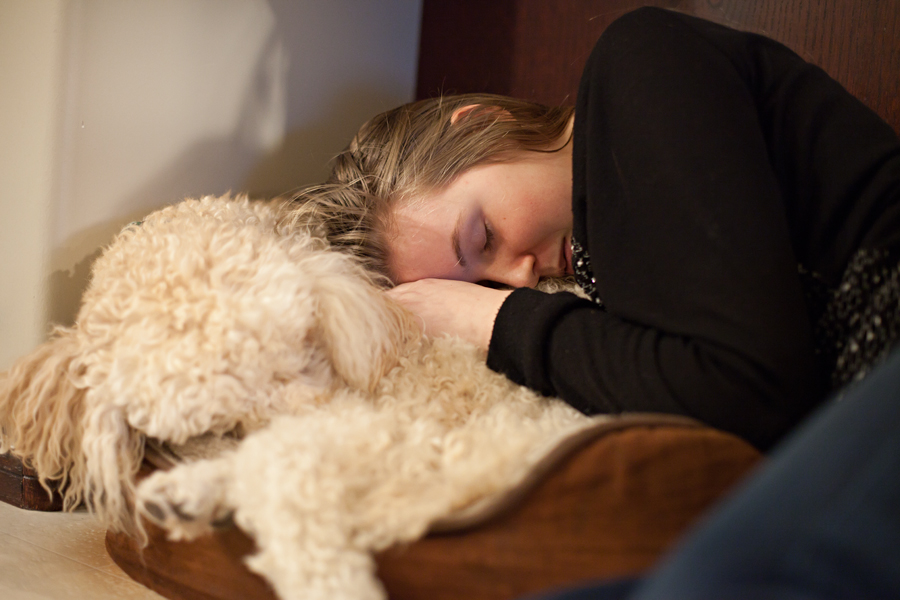 my daughter is getting her braces off next week (hooray!) so has to put these crazy elastics in before bed this week to prepare her mouth.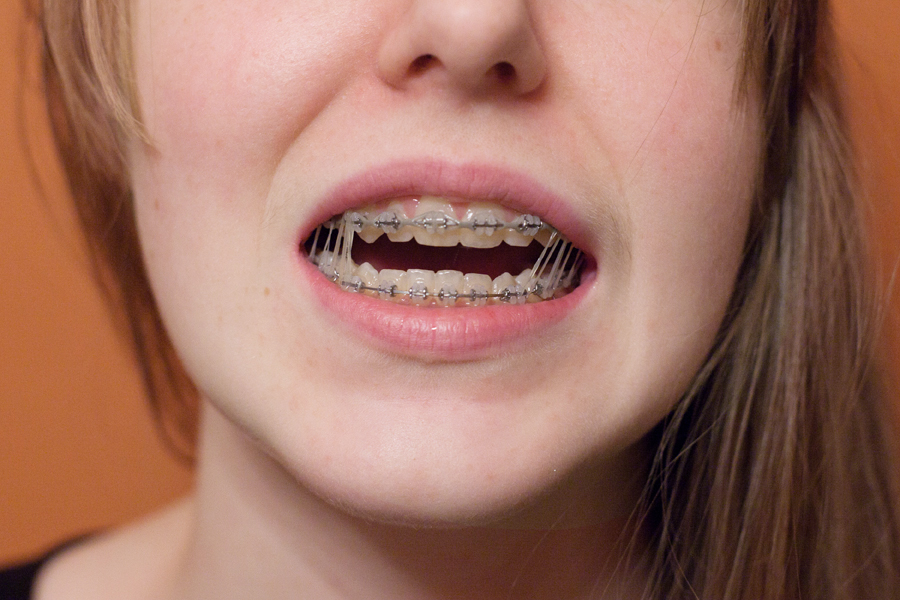 we told our kids years ago that they could sleep with 2 small animals but some time over the years my daughter's bed got taken over by a bunch of them (angry cat pillow is my favourite!)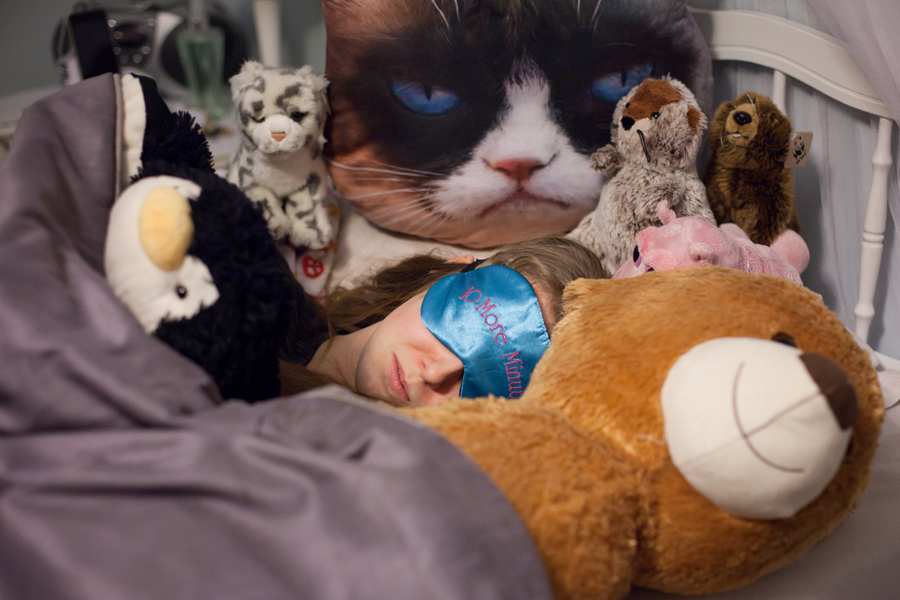 I hope you enjoyed the photos, I know that I will love looking back at them over the years.  If you would like to play along, let me know…I would love to see your photos!
If you would like to see my friend Rhonda's photos please go check hers out here
Michelle
Family lifestyle photographer based in the ottawa area