It been a few years since I had to the pleasure of photographing this wonderful family so I was delighted when they contacted me to get some updated photos.  We decided to do the session in their home and incorporate their two adorable dogs as well!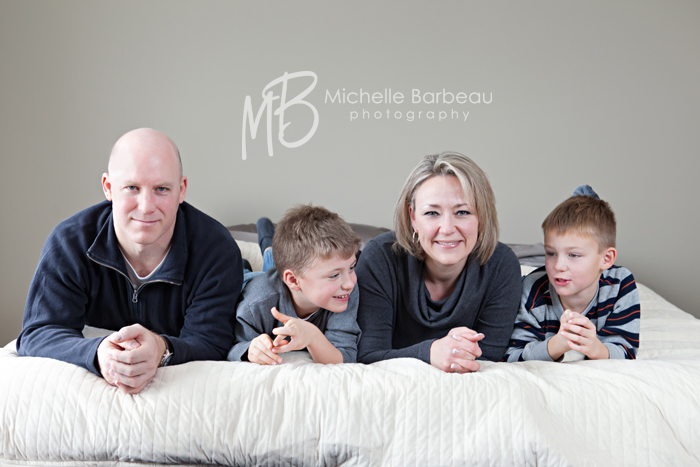 what a lucky Mom, being surrounded by 3 handsome guys!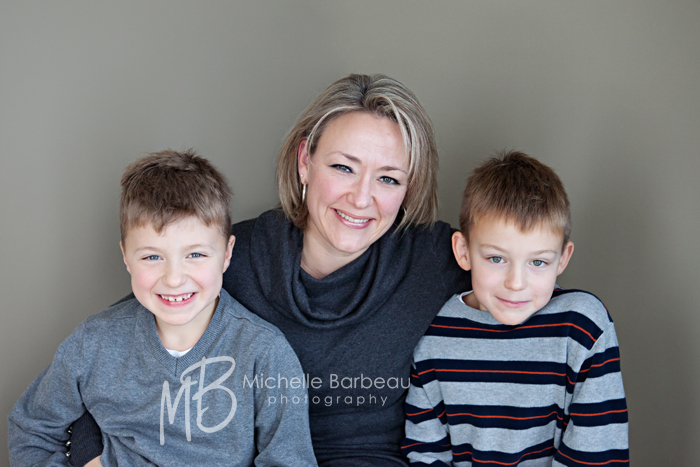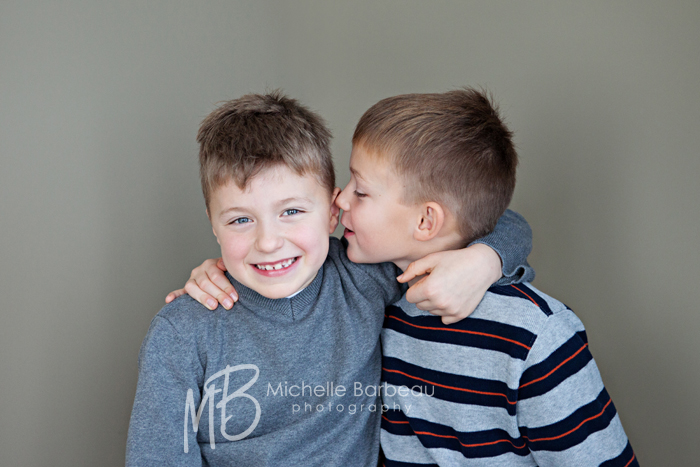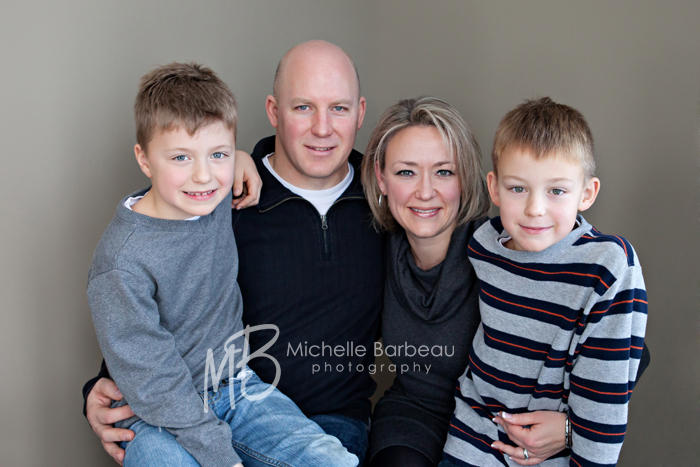 the dogs weren't very excited about getting their photo taken but we did manage to get one photo with them (with a bunch of bribing with treats :))!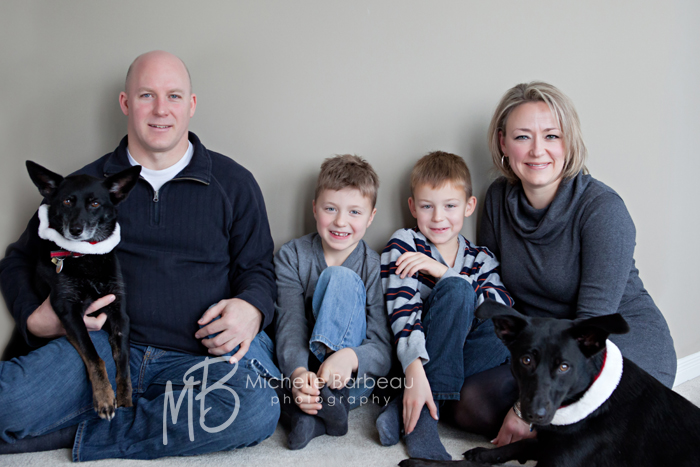 In Home sessions are a great way to photograph children that aren't comfortable in front of the camera.  They're much more relaxed in a familiar place and can even incorporate some of their toys (or pets) into the shoot.  Some people think their house is too small or doesn't have enough natural light but there are usually a couple of good spots in each house, often in the master bedroom or entryway.
If you would like more information about a personalized photo session for your family, feel free to contact me at michelle@barbeau.net