I had a contest back in March looking for a Fun Family and this was my personal pick for the winning family: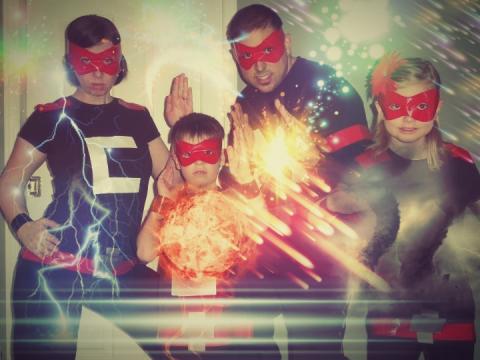 I loved the photo they entered of themselves as a "superhero family"…isn't it great?!  Apparently they made the costumes with Duck Tape (or is it duct tape, i remember reading something recently that there was a big difference between the two :)) for a church party they were going to.
I knew I had made an excellent choice for the winning family when they showed up and the kids had dyed their hair blue…I love it, they have such style!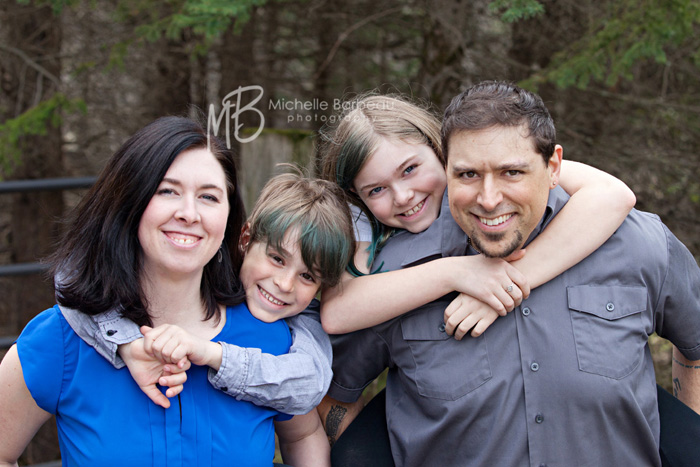 I could tell that they love having fun together!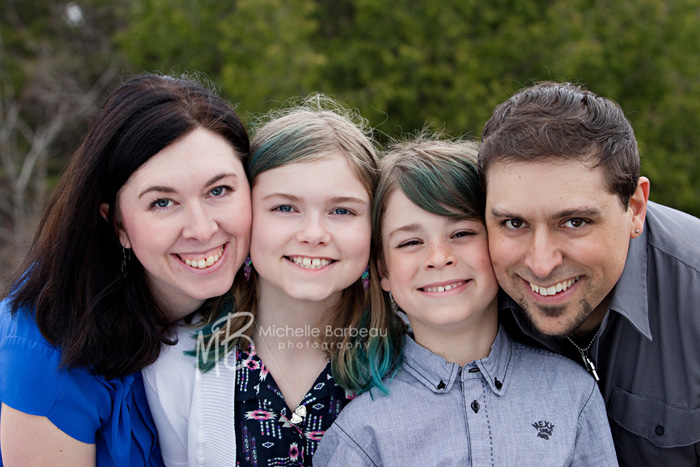 We went to my favourite spot in Kanata and there was a threat of rain in the forecast but we managed to get the photo shoot in right before the rain arrived!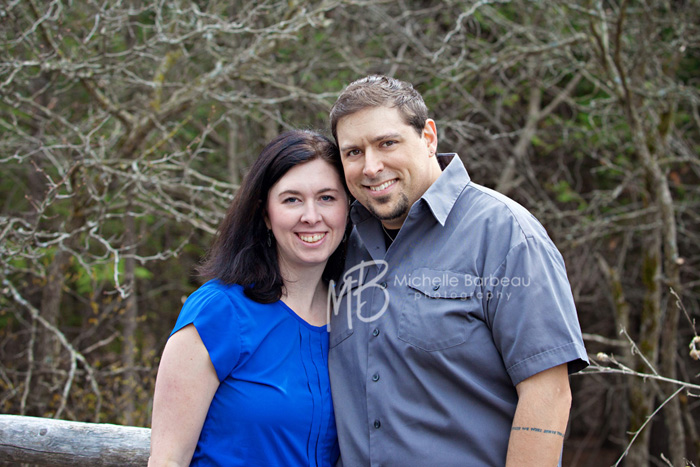 I love making sure that mom & dad have a photo together at every session as most couples tell me that they haven't had a nice picture together since their wedding!
thanks for the great time "M Family"!
Michelle Barbeau Photography – Ottawa, Richmond, West End and surrounding areas Family Photographer