I can't believe it's time for my monthly project already!  On the 15th of every month, I take 15 photos of what is going on with my family throughout the day.  This month, the 15th was on a Sunday and we had planned on going to Winterlude and checking out the ice sculptures and ice slides but the weather wasn't very cooperative.  It was extremely cold out with a wind chill making it feel like -37C outside so we decided to have a lazy day at home instead.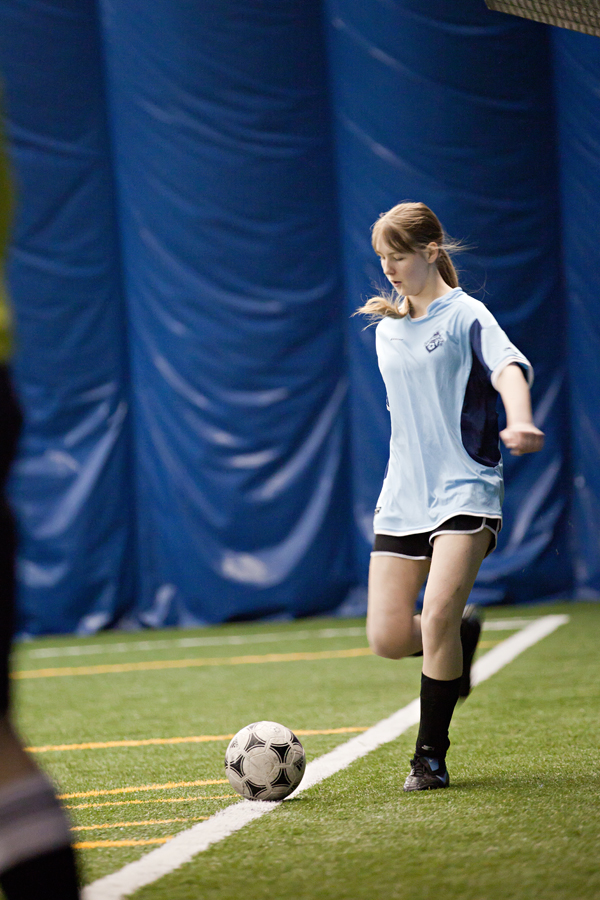 The day started off with a 7:30am soccer game for my daughter.  There were lots of girls missing so her team had to play short 2 players against a full team on the field.  They were exhausted by the end of the game and unfortunately lost.  The assistant coach gave them some chocolate to cheer them up (see photo below :)).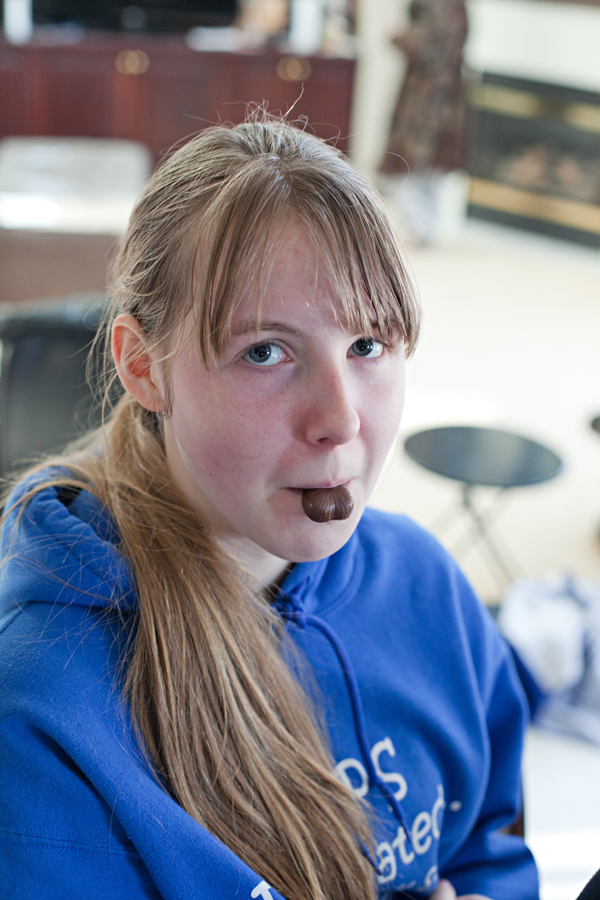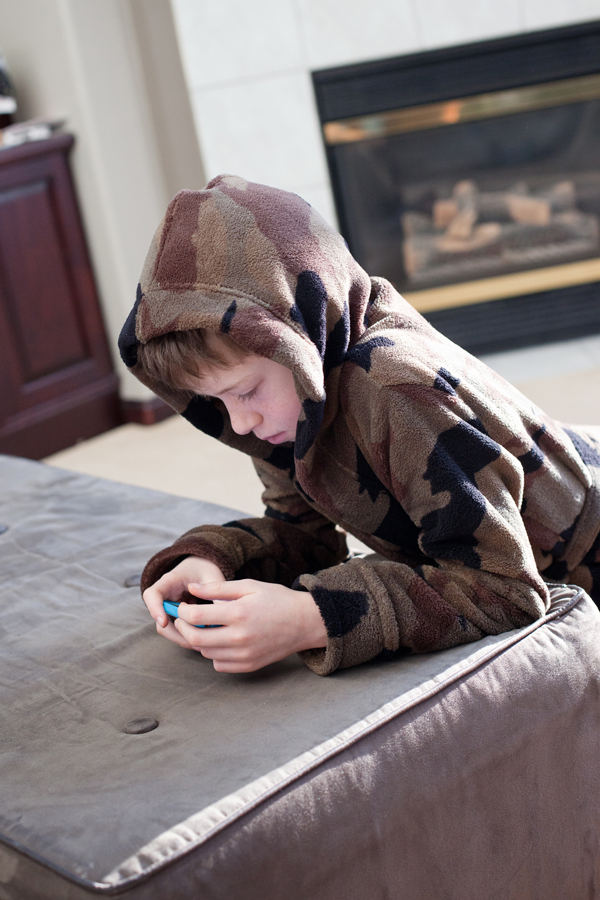 my son got this robe for Christmas and loves to lounge around in it on the weekend.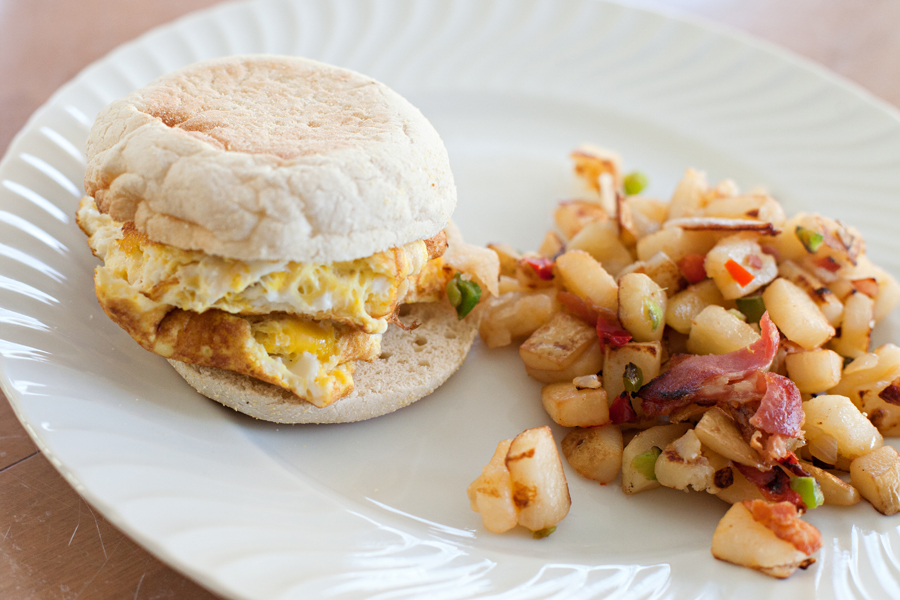 One of my favourite things about weekends is that my husband is the official "weekend cook".  He loves to make us a big breakfast, and we love eating it!  🙂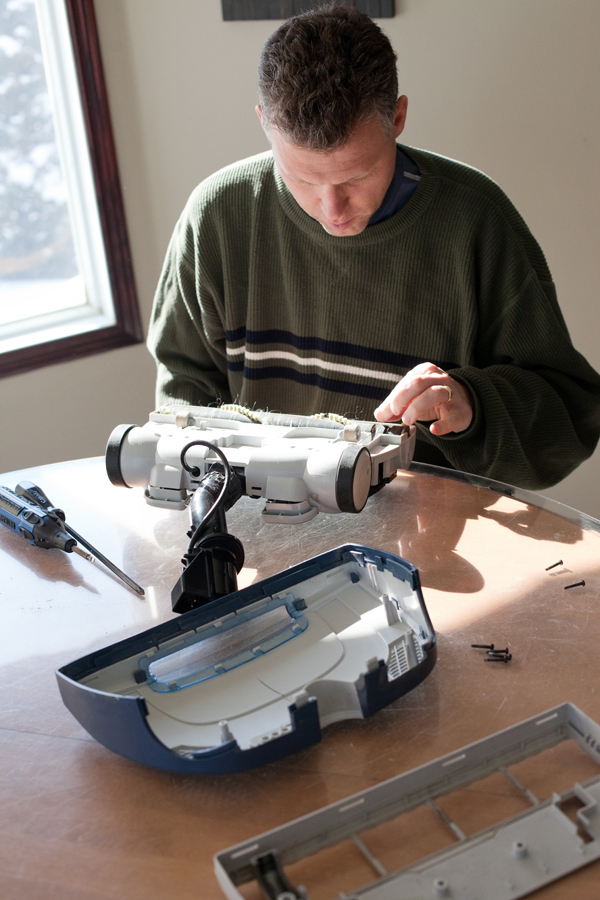 My husband is also talented at fixing things!  He fixed our vacuum so I was very excited to be able to vacuum again (it's funny the things that excite us as we get older)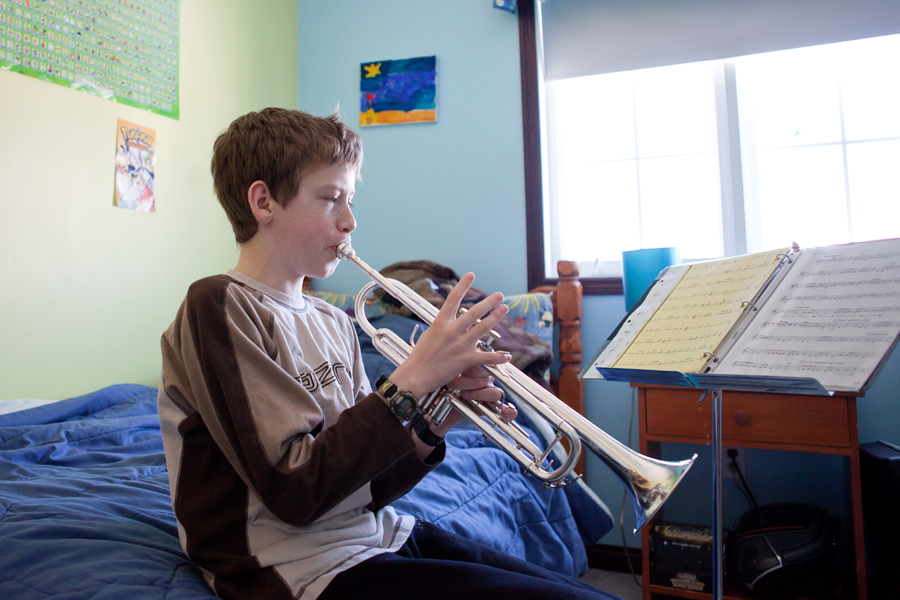 my son's grade 7 band is in a music competition in a couple of weeks so he's been doing a lot of practicing.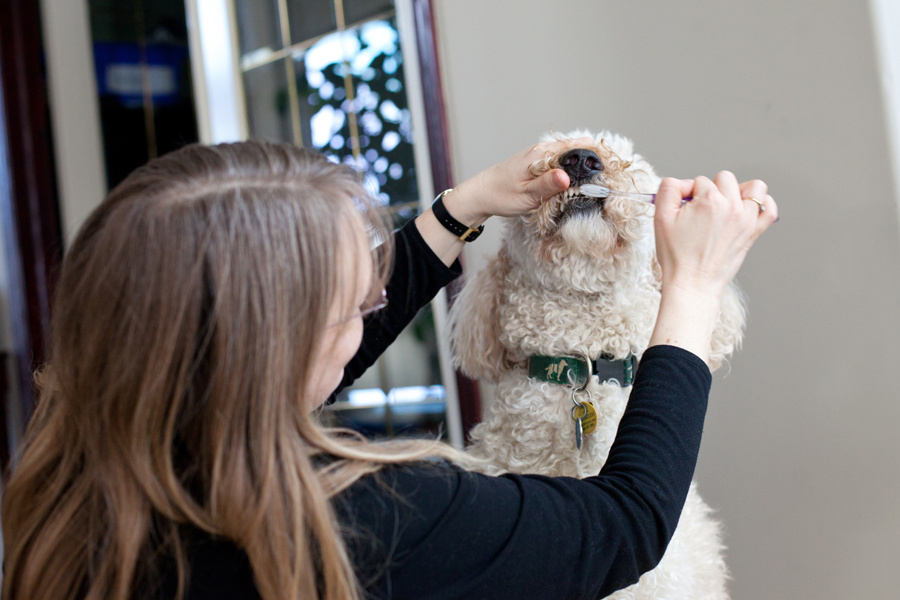 the poor dog hates his teeth getting brushed (he has a plaque problem so we have to do it) but he knows if he puts up with it, he will get a treat in the end (see below).  My lovely daughter took this photo.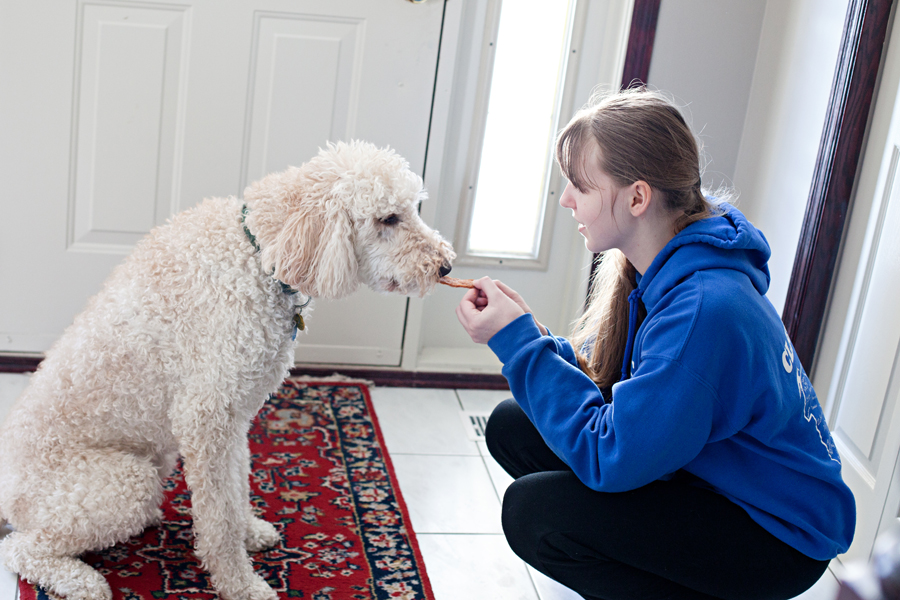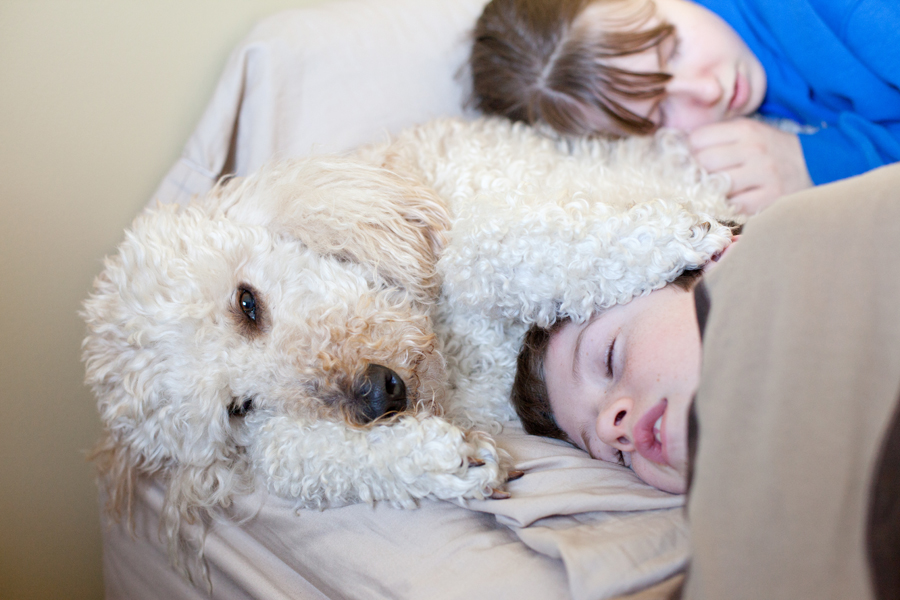 my office doubles as a guest bedroom and the kids love to hang out on the bed if I'm on the computer.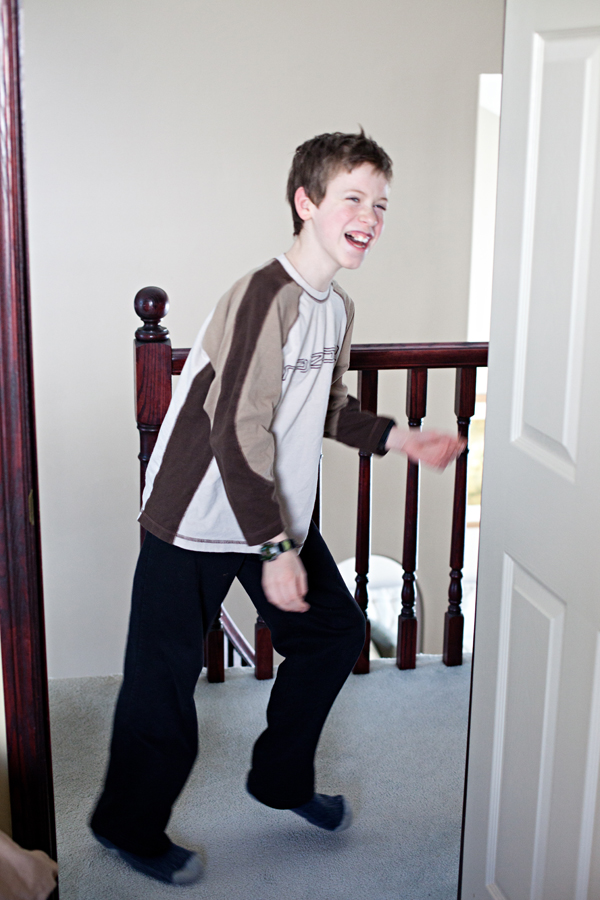 I was treated to some fancy dance moves while I was on the computer.  This guy cracks me up!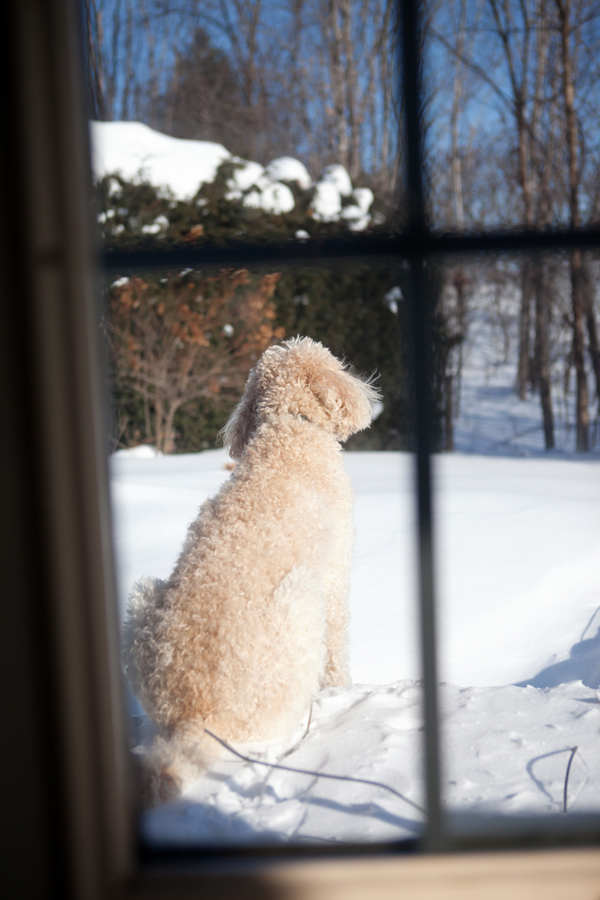 my dog is officially insane.  He loves to sit outside no matter how cold it is…I have to keep telling him to come inside because it's too cold but then he rings the bells on the back door to tell us he wants to go outside again.  He loves to just sit there and stare at the trees.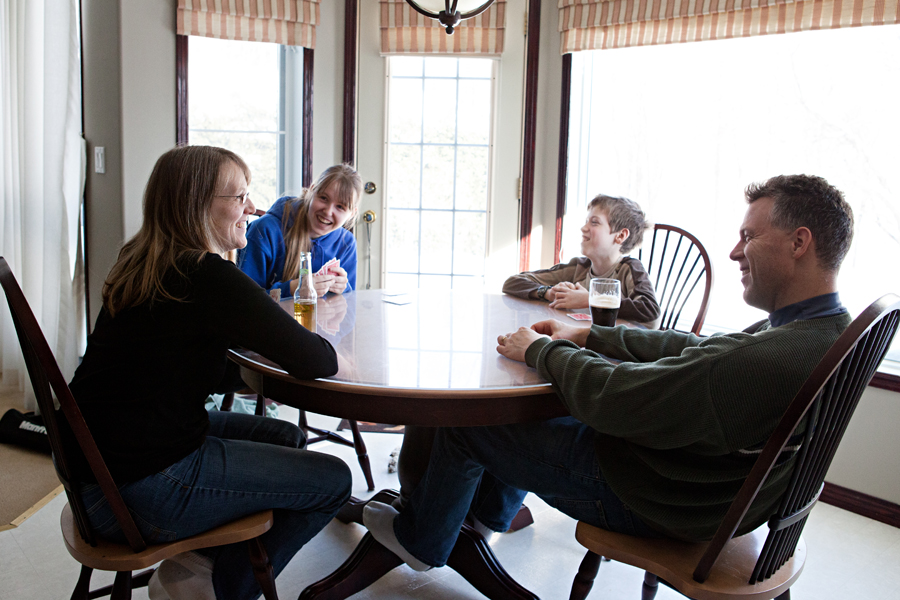 We taught the kids how to play Euchre this weekend.  It was a great time and I predict we will be playing a lot of it in the near future.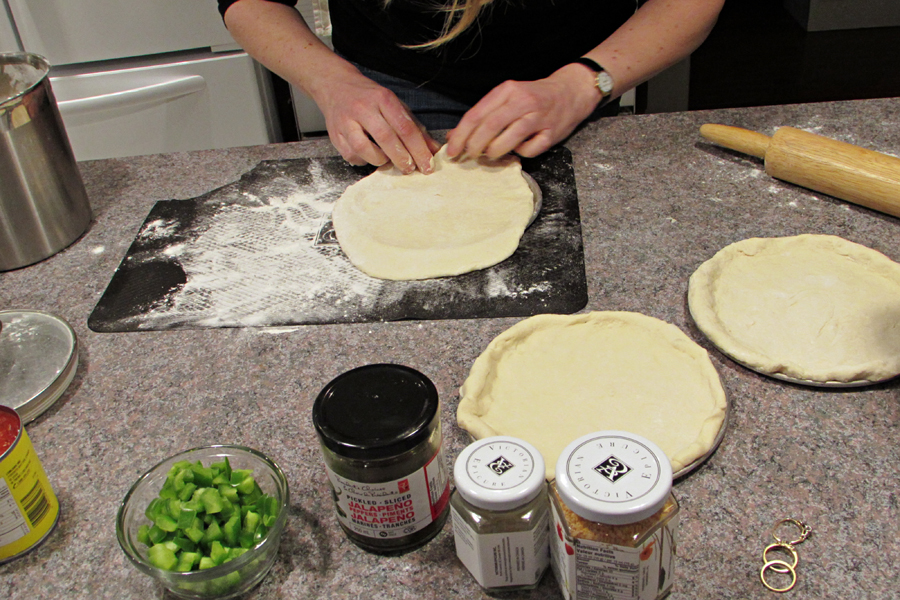 we decided to have home-made pizzas for dinner.  My husband tried out a great new dough recipe that had beer in it.  I was the official roller of the dough then everyone put whatever toppings they wanted on.  My daughter took this photo of me rolling out dough.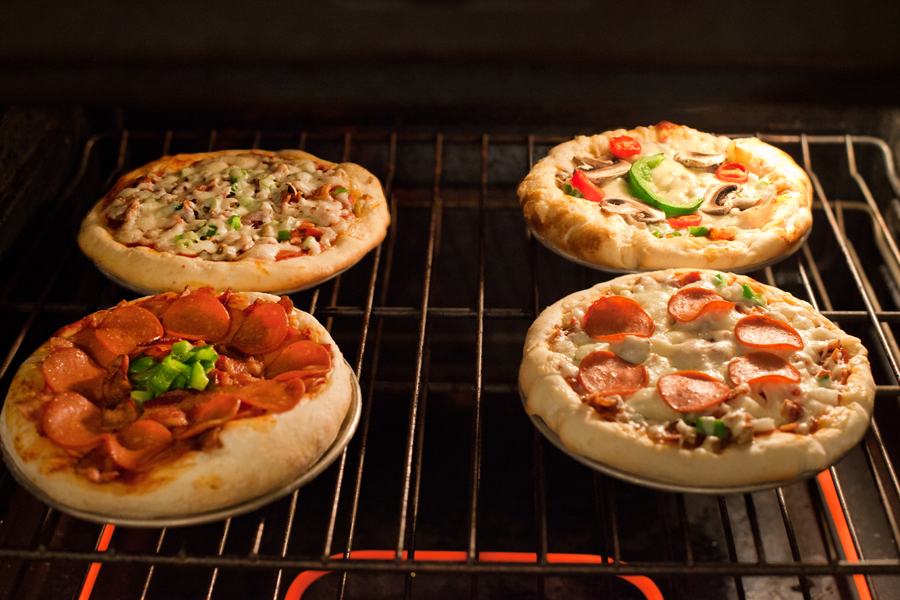 they were delicious, I would definitely use the dough recipe again!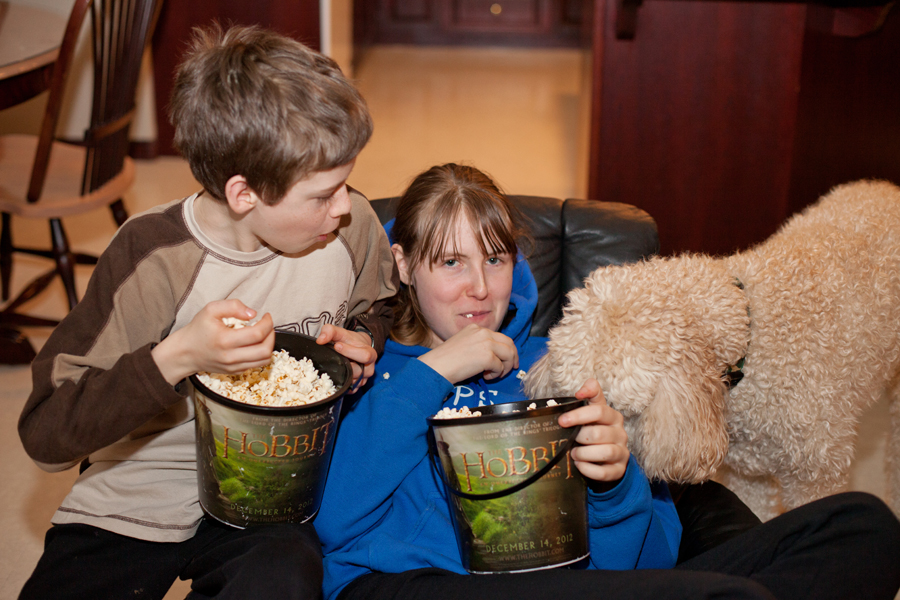 our night ended with some popcorn for the kids, nachos for the adults and the movie "National Treasure".
you can see my friend Rhonda's project by clicking here