I've known this family for a number of years and was excited when they contacted me to take some family photos for them.  We were worried that there wouldn't be much colour left on the trees but I found a cute little park that worked perfectly and had some amazing colour.  I loved the outfits they chose: the blue with black & white patterns worked well and looked great with all the orange colour of the leaves.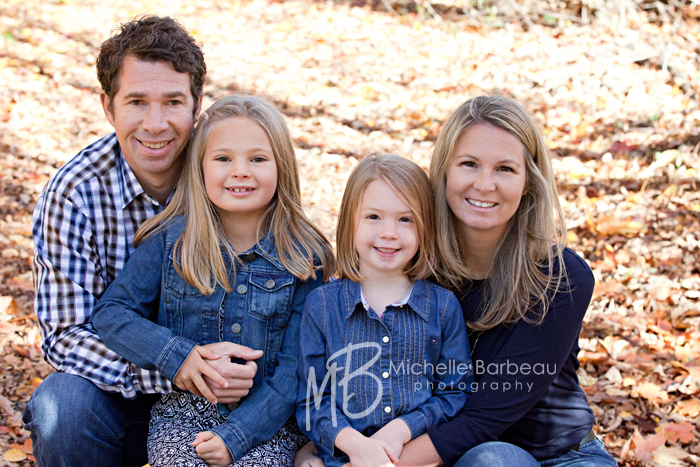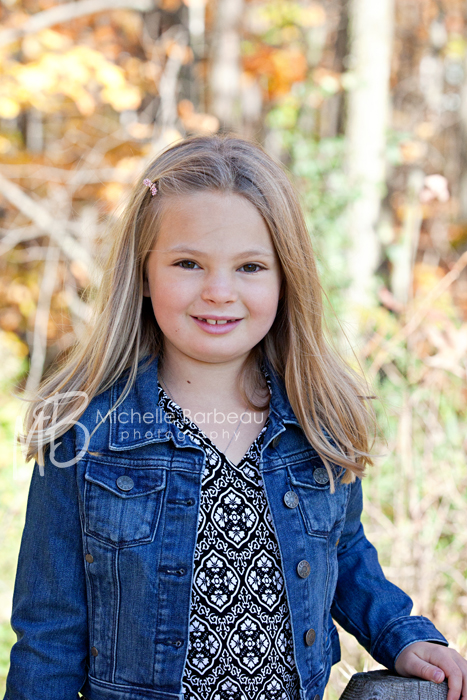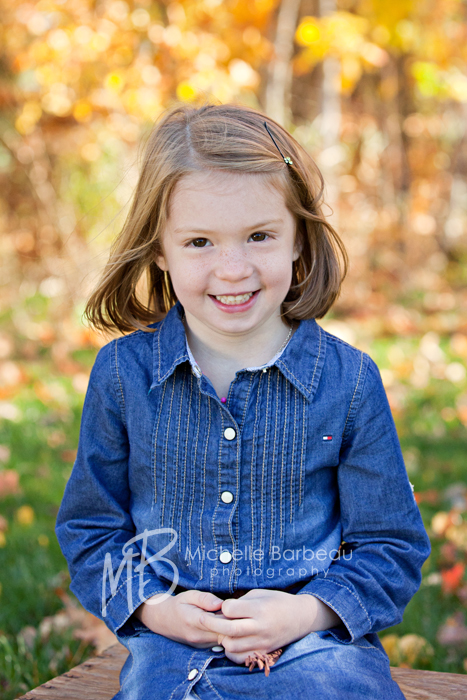 aren't these girls adorable?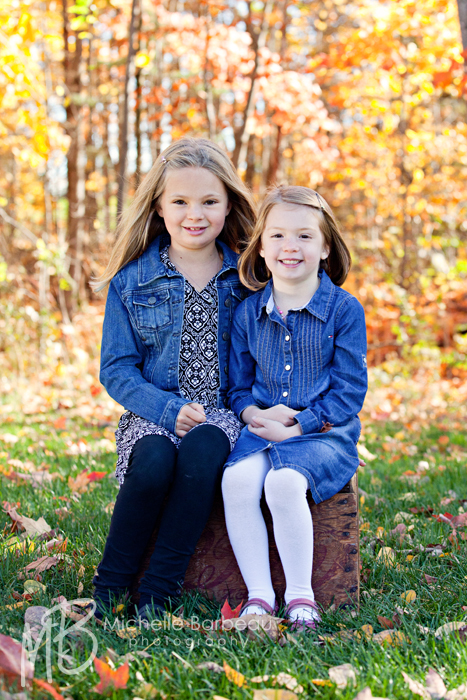 It was quite cold out but the girls did really well and cuddled together under a blanket between shots.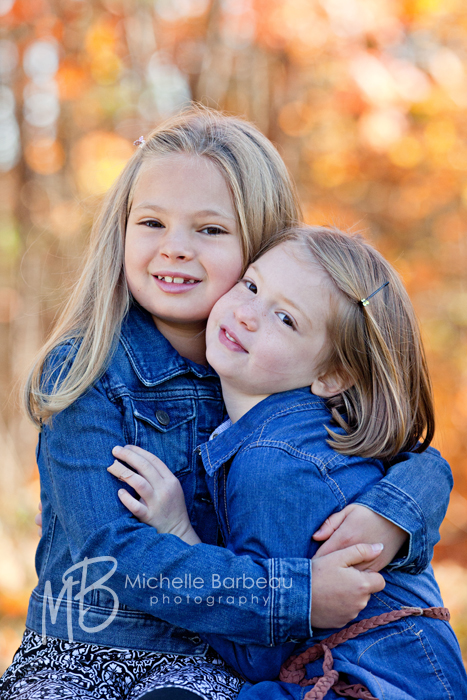 Families change and kids grow so quickly that it's nice to have a reminder of your family at a specific time in your lives.  We tend to get so wrapped up in our busy schedules that years can pass before families get some family photos done (usually at a major event such as a wedding).  I've even had a couple that had been married over 40 years tell me that they hadn't gotten a professional photo done since their wedding!  Please feel free to contact me and we'll set up a session specific to your family.