Here's my August edition of my 15 on the 15th project.  My daughter and I were visiting her godmother in Toronto for the weekend and on this particular day we decided to head to Korean town, my daughter is obsessed with anything Korean.  I didn't want to carry my big camera around so all of these were taking with my iPhone.
Toronto traffic can be pretty crazy so we headed to the area by subway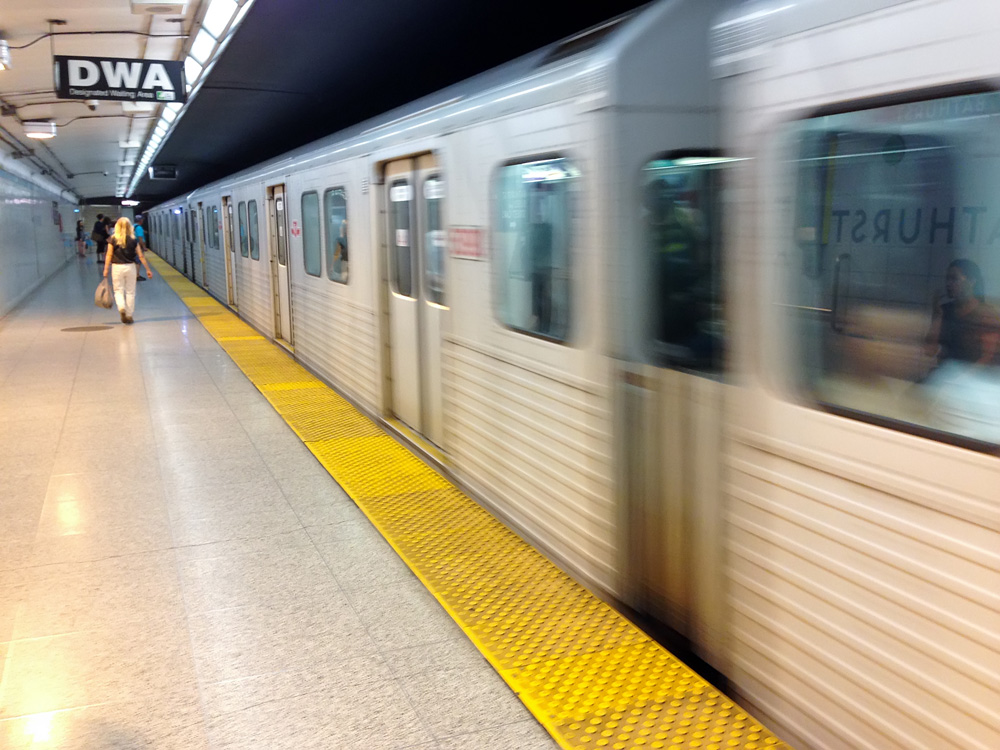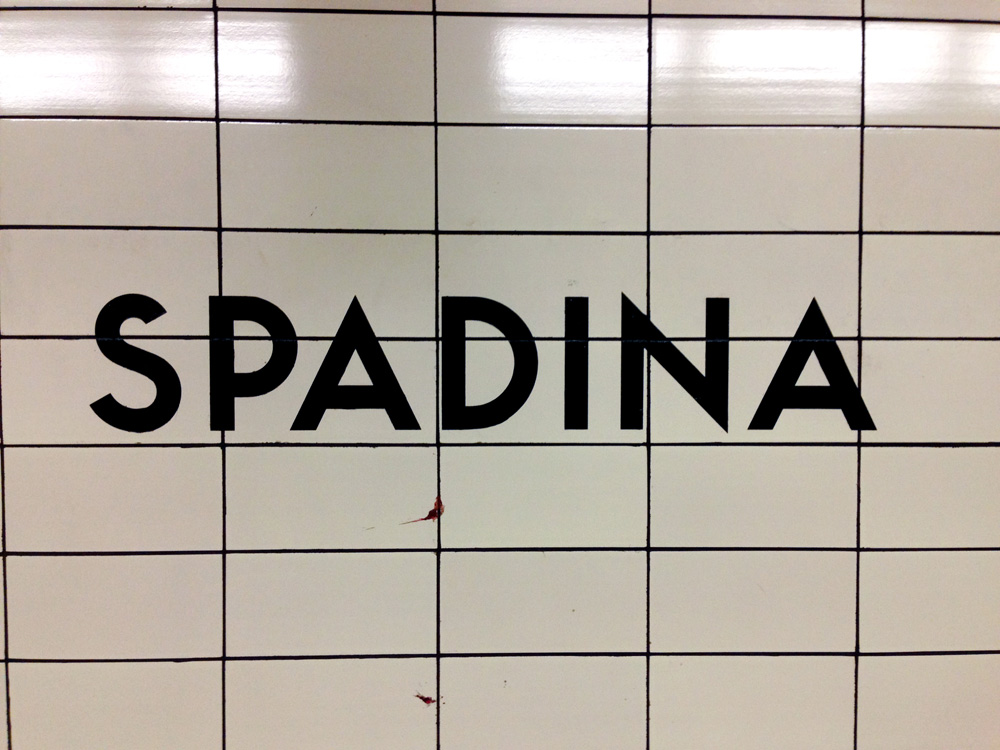 leaving the subway station, I saw this cool graffiti wall through the fence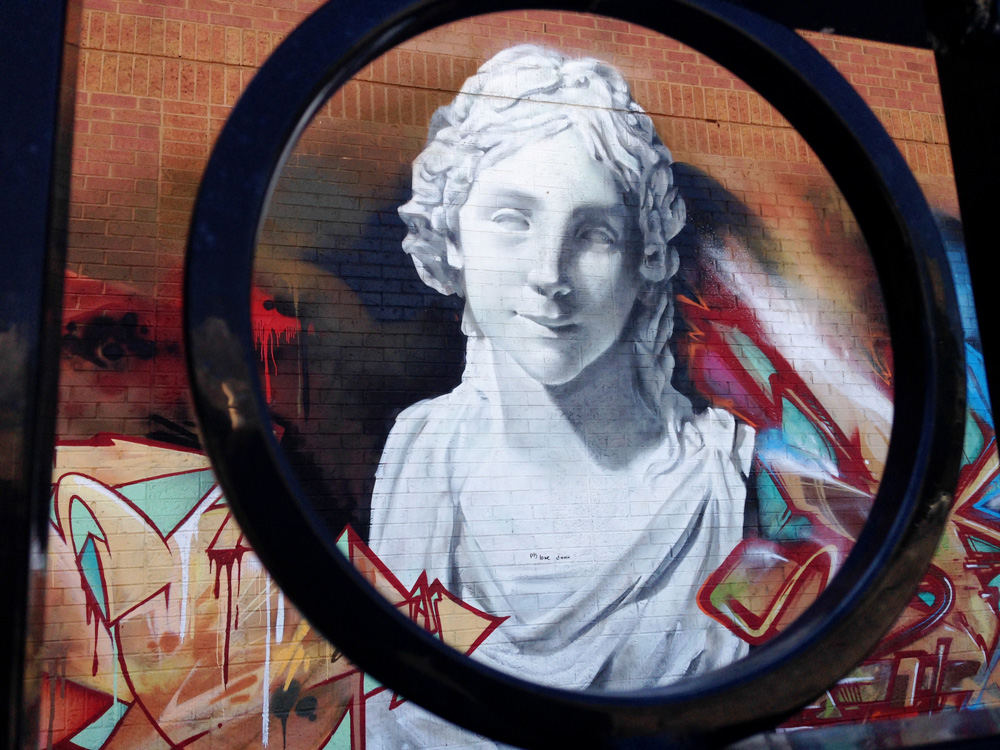 Korea town starts just after Honest Ed's – I love that building!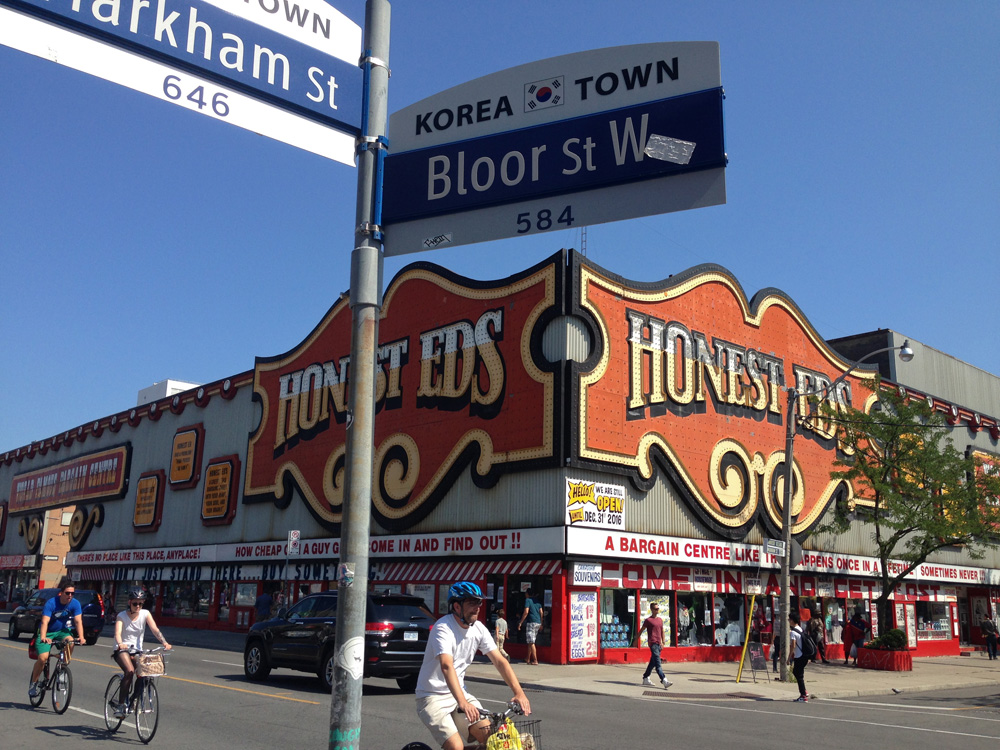 There was cute scenery everywhere, even the planter boxes has nice paintings on them!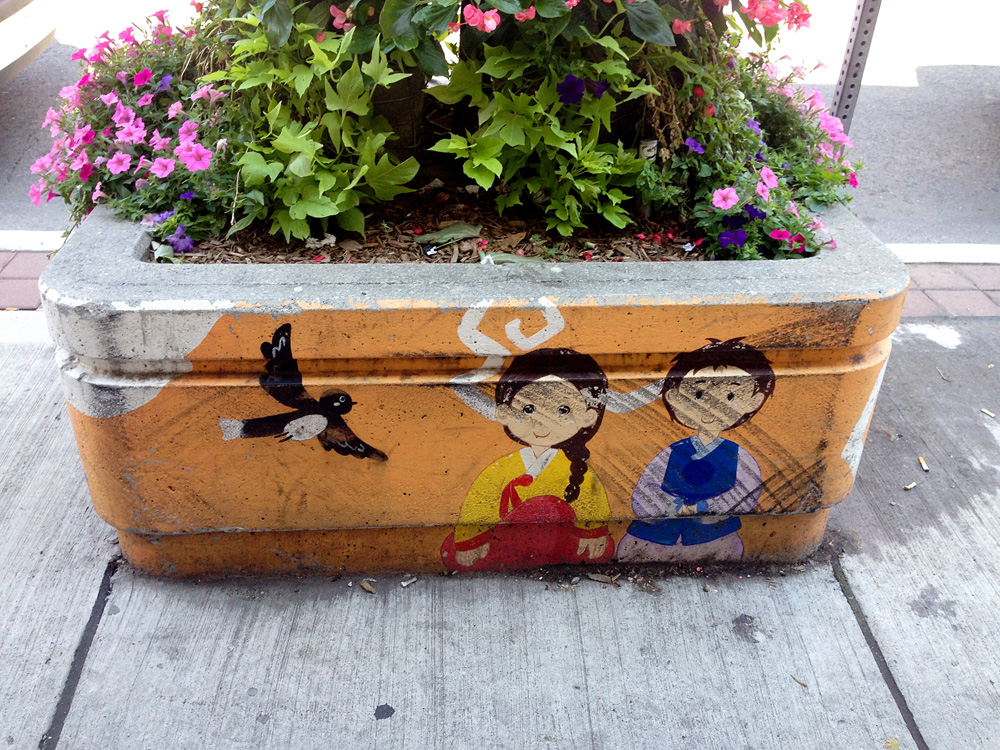 we some some pretty interesting restaurants and stores.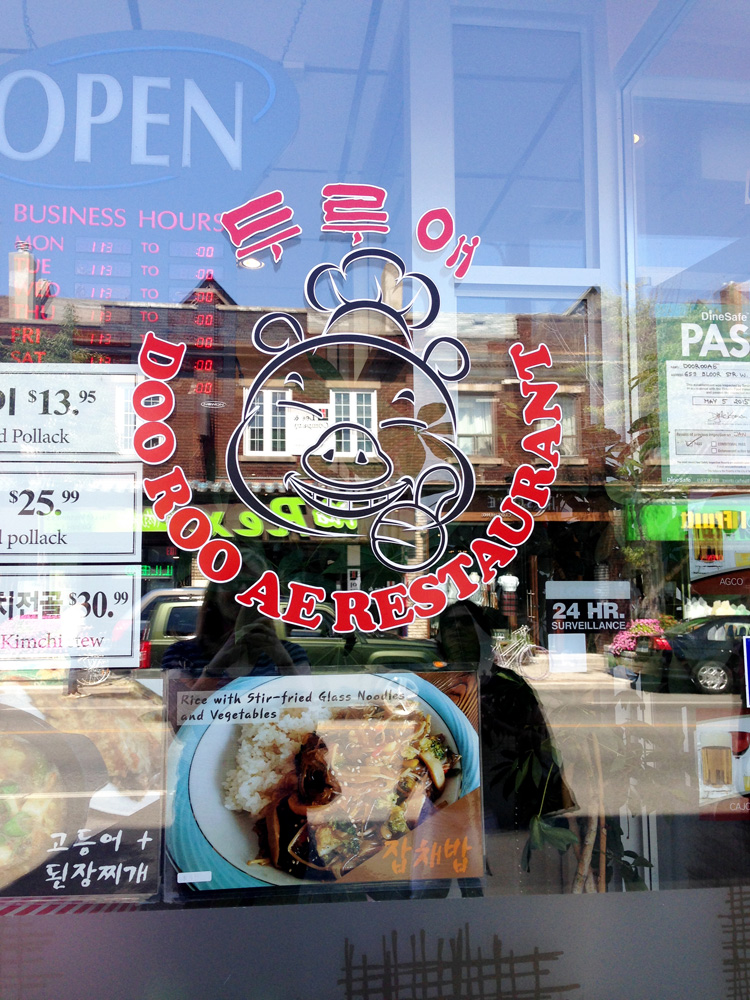 we looked inside the grocery store for some of these orange underwear but didn't see any 🙂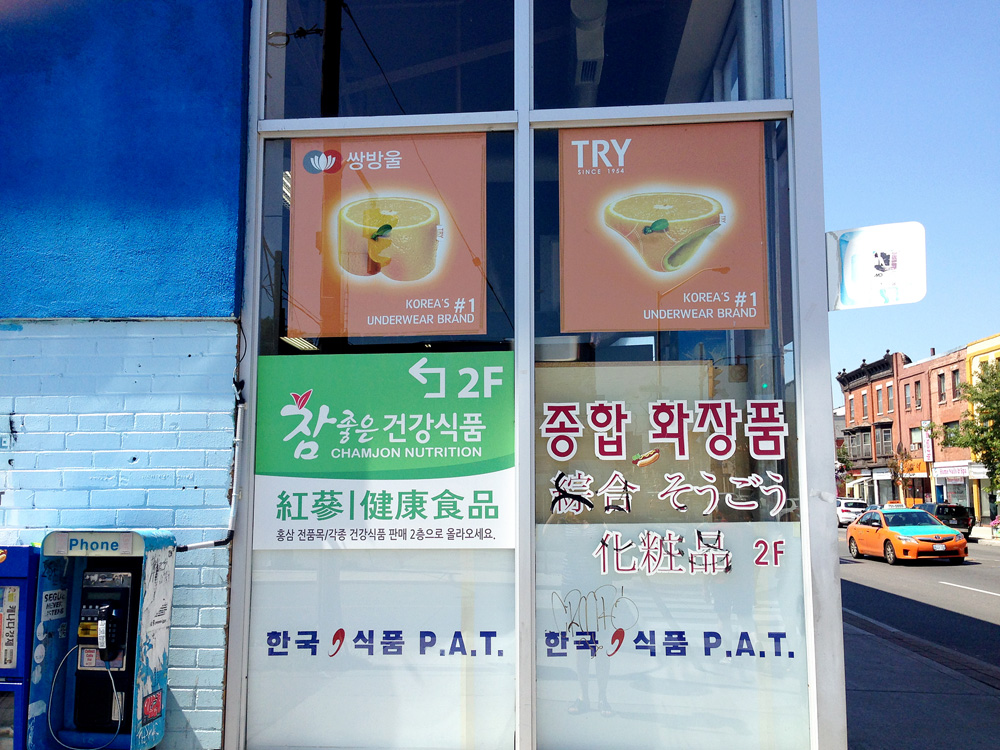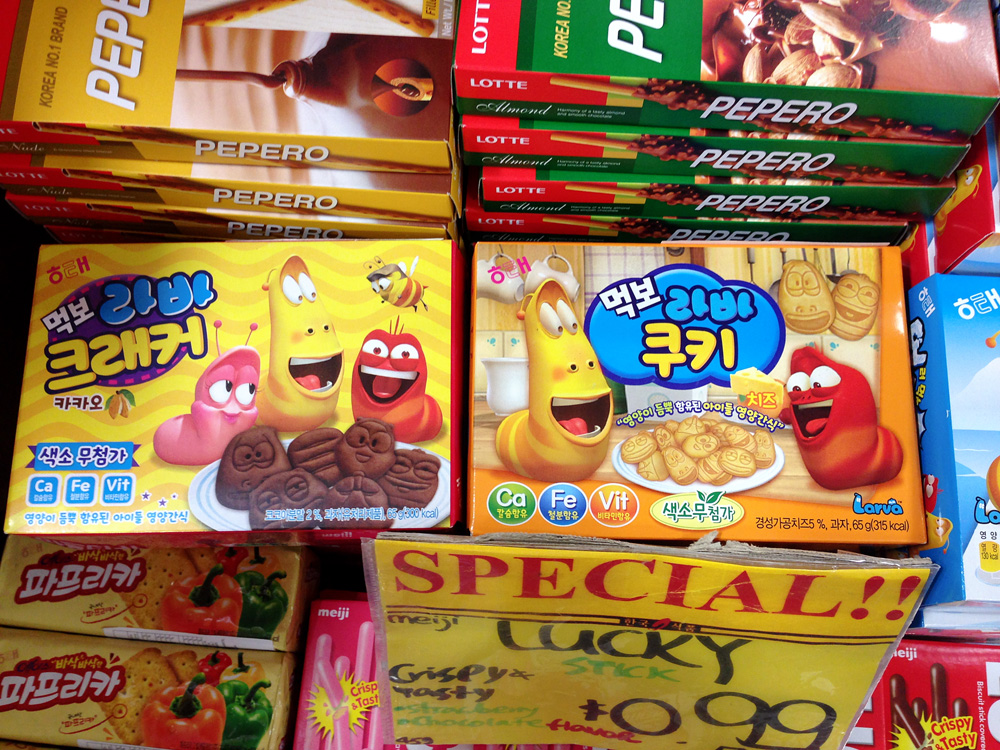 lots of interesting things in the grocery store that we've never seen before!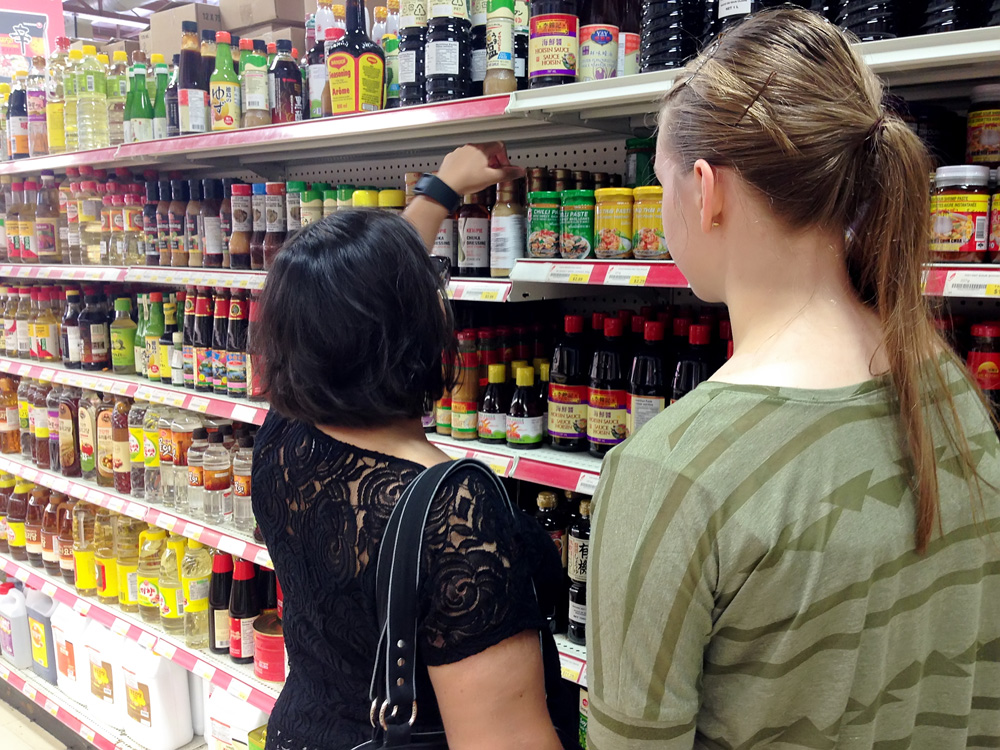 We headed to the Korean village restaurant for lunch.  My noodles and Korean beer were very tasty.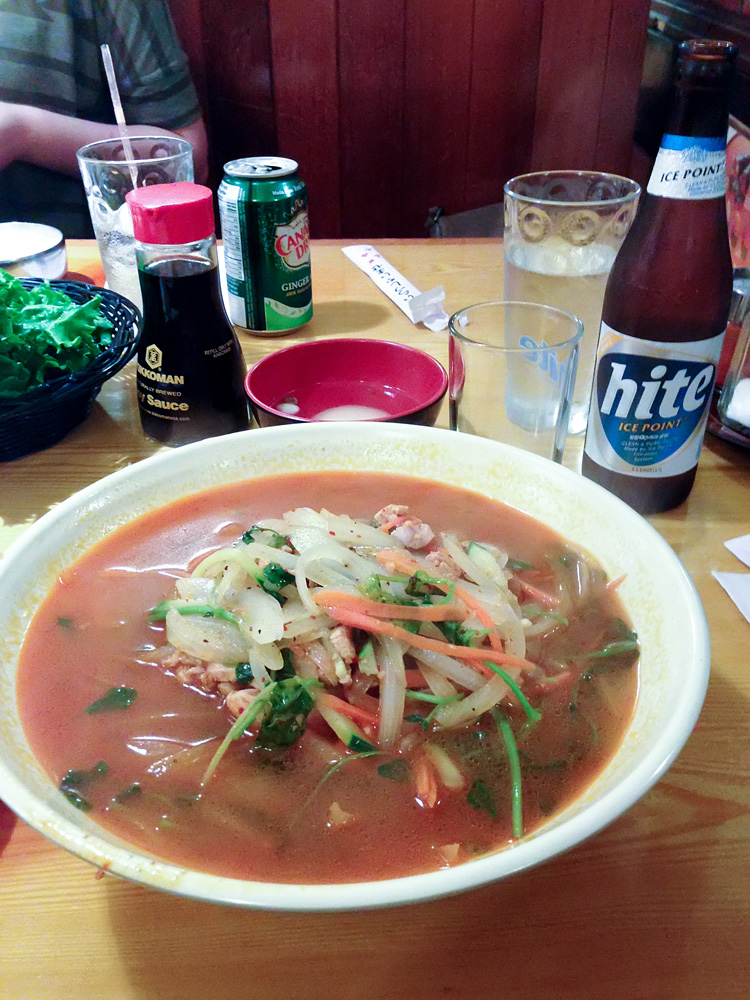 the other two shared a Korean Barbecue platter and loved it!  My daughter was especially excited to try Kimchi and loved it.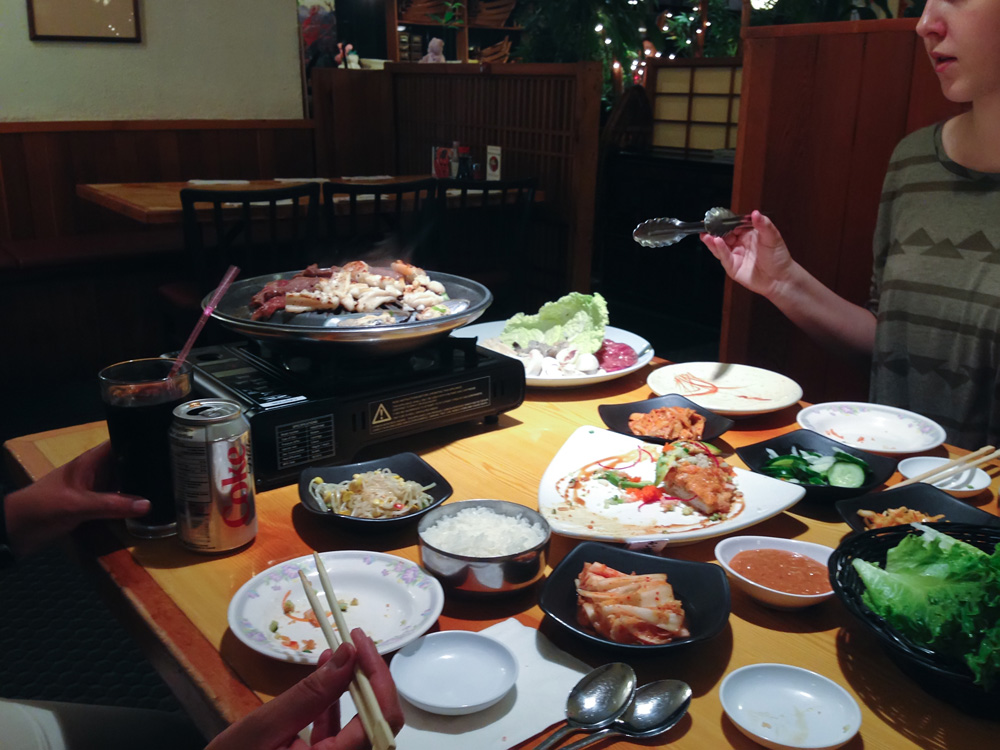 we stopped into a stored that my daughter absolutely loved and she treated herself to some k-pop cd's and a poster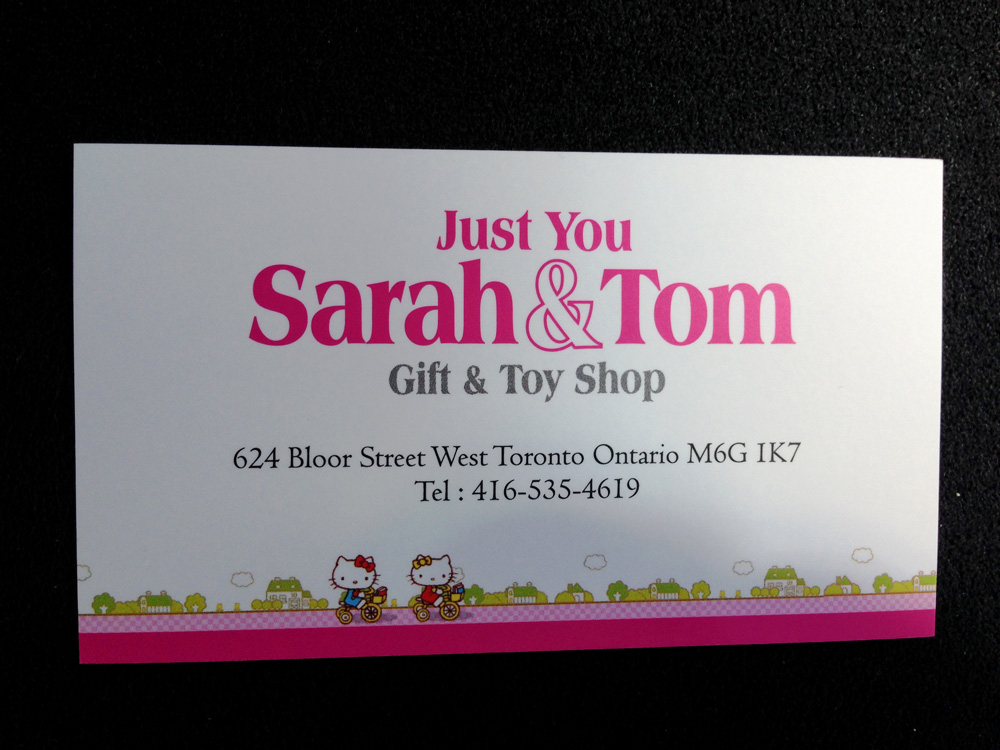 after Korea town, we headed to Brampton and went to see a movie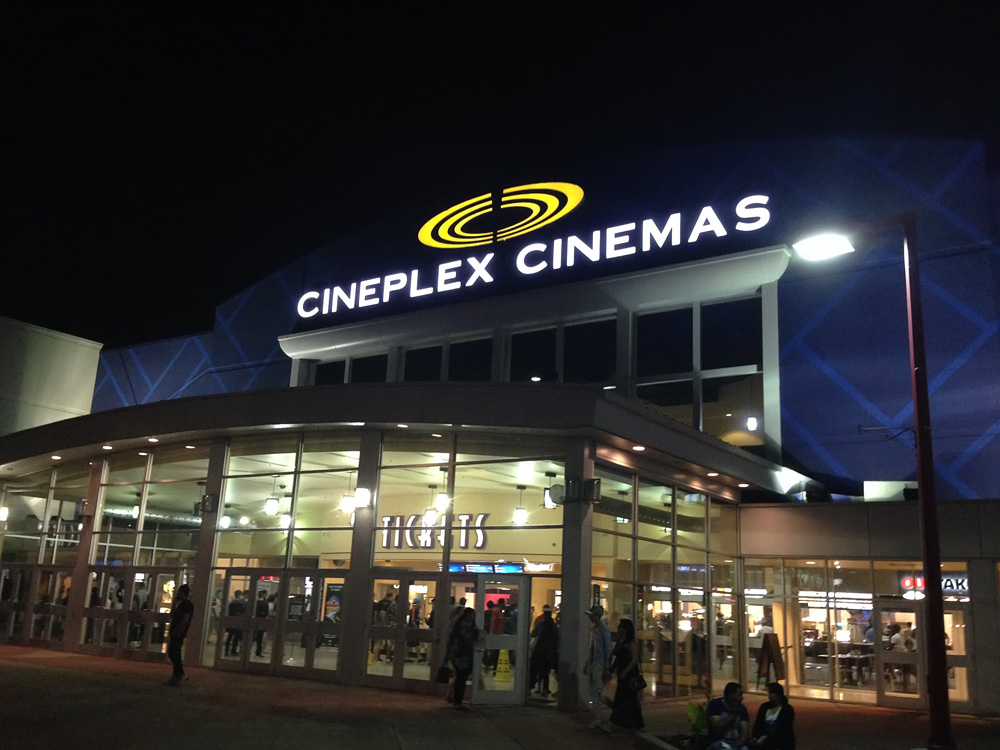 it was a wonderful day!